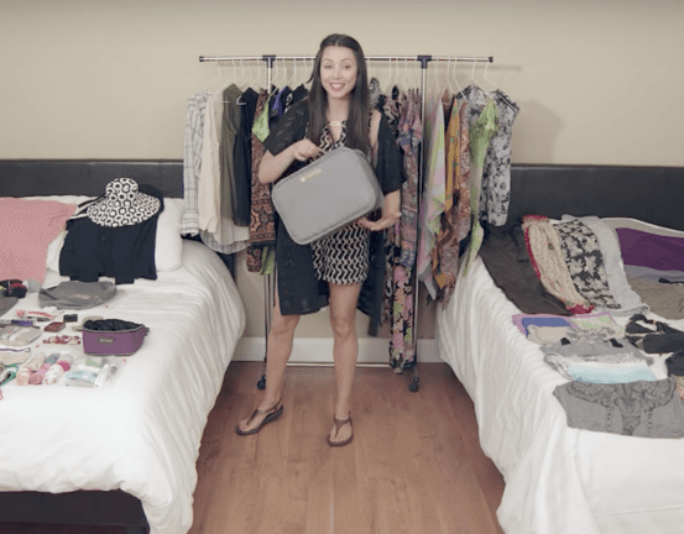 PHOTO:
Yes, You Can Fit 100 Items in Your Carry On. Just Watch
Remember when we thought the ability pack 50 outfits into one small bag was the ultimate travel hack?
In this clip for Biaggi Luggage, Bond Girl and world traveler Rachel Grant shows us how to pack 100 items in a carry-on bag.
Um, Yes. That is a lot of items.
WATCH: This is witchcraft. (Post continues below.)
Her secret weapons, she claims at the beginning of the video, are elastic bands, packing cubes, and plastic bags, all of which help to compress the items. Of which there are one hundred—did we mention that?
She also offers the following tips:
Roll clothing to save even more space.
Stuff your shoes with folded socks.
Fold similarly shaped clothes together.
Pack lightweight fabrics.
Place heaviest items at the bottom.
Even though Grant is packing the items before our very eyes, it's pretty unbelievable. But there's now proof that it can be done, so we have no excuses.
Summer vacation, we're ready for you.
H/t: Woman's Day
WATCH: Customize your newfound packing knowledge for your next out-of-town wedding. Thank us later.