Bet You Didn't Know the First 'Bachelorette' Couple Are Still Going Strong
In the final episode of the first season of The Bachelorette, Trista gave the final rose to firefighter Ryan. In turn he gave her an engagement ring, and 14 years and two children later, Trista and Ryan Sutter are still together.
Right from the start, no one thought it would last.
"Simon Cowell sat on a couch with me, and he's like, 'I give it two weeks," Trista recalled during an interview on  this week.
Because the odds of a Bachelor or Bachelorette couple actually staying together aren't all that great.
From the 20 seasons of The Bachelor and 12 seasons of The Bachelorette, only seven couples are still together. Four of whom are married, and three of whom are only engaged, so who knows.
But Simon Cowell—and the majority of America—were wrong about this one.
In 2003 the Sutters got married in a televised ceremony. They have since had two children Maxwell, 9, and Blakesley, 7.
After getting engaged, the couple decided to move out of the spotlight. They're now in a small town outside Vail, Colorado, where Ryan is a firefighter and Trista works as an author and blogger.
So why have Trista and Ryan succeeded where so many others have failed?
Trista said it comes down to three things: resilience, gratitude and forgiveness.
"I think forgiveness is a big one because no one's perfect," she told GMA. "Neither of us are perfect."
Though I think it probably has more to do with the fact that the family lives in Vail instead of Hollywood. Ryan told GMA Vail is "an awesome place to raise kids". No one has ever said that about Hollywood.
(The fact that Ryan didn't give up his job as a firefighter to become a party promoter is probably also a factor in "making it work".)
Though the couple have taken a different path than many other Bachelor couples that came both before and after them, they do continue to watch the show.
And they have some advice for current Bachelor Nick Viall.
Get rid of Corinne.
"I actually love that they've added [Corinne] to the mix because it's really fun to watch," Ryan said. "But eventually it has to get, like, serious if he wants it to get serious. And she's gotta go because she's just a distraction."
MORE STORIES YOU'LL LOVE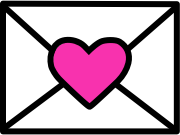 Sign up to receive
instant happy in your
mailbox every day.