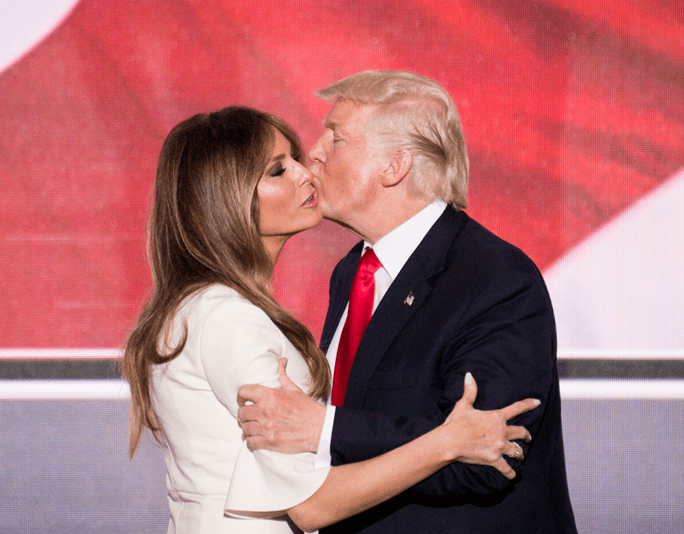 PHOTO: GETTY
This is a Thing: The Trump Fan Fiction Romance Novella of No One's Dreams
Valentine's Day 2017 started like any other.
My alarm went off. I thought maybe I should make my boyfriend breakfast in bed for Valentine's Day but then thought "Meh" and hit snooze.
Eight minutes later I woke up for real and reached for my phone to begin my normal routine of checking email, reading the news and finding out what kind of sappy holiday-themed photoshoot that one girl I went to high school was doing with her family.
And then, everything I once knew to be true changed. My email pinged and I learned of the existence of Trump's House of Pleasure, an upcoming romance novella about President Donald Trump.
After spending a full minute simultaneously laughing and swallowing back vomit, I started to read the press release.
The good people at LUXY Dating, which is apparently "the #1 Dating App for the Wealthy and the Powerful," have announced their first "fan fiction" novella as part of a Celebrity Novella Series.
The 35-page romance novella, written by the staff at LUXY, "takes readers into the world of extreme wealth, unbridled power and secret pleasures."
I have so many questions.
But before spending a ridiculous amount of time trying to figure out why a staff of people would be needed to write a 35-page novella, I decided to go with the most obvious question: Why?
Thankfully, LUXY answers that question.
"Because of America's fascination with power and wealth, LUXY Dating decided to direct its team of writers and content creators to create a 'fan fiction novella' that everybody in America can appreciate—love him or hate him, or love to hate him, the world can't get enough of Donald J. Trump," the authors explain.
They have a point. I am not, let's say, President Trump's biggest fan, but the idea of reading a Trump romance novella gives me great joy. Probably not for the purpose LUXY intended, but then who cares?
The excerpts provided do not disappoint:
"Long dark shadows sliced through the Oval Office like daggers. The media huddled outside, salivating at the chance to catch the Commander in Chief in the slender arms of his golden blonde Press Secretary. Some corners of the media already referred to Trump as 'The Commander in Cheat' and things would only get worse. Trump had first met the young Mrs. Vanderbilt just before delivering his graduation commencement speech several years earlier at Wellesley College."
-- excerpt from p.11
Ugh. I just have so many more questions and the book isn't available until next month!
Do the slender arms of his golden blonde press secretary belong to Sean Spicer? And is he still chewing (and swallowing) his cinnamon gum?
Do the writers know that Wellesley College is a women's liberal arts college and that Hillary Clinton is giving this years commencement address?
Do they talk about his hands?
Does Melania make an appearance in this book? If so, how do they write her accent?
Ditto Vladimir Putin.
Is there a line about breaking down the walls around Trump's heart?
Are the carnal desires urine-related?
Is this non-fiction?
I guess we'll just have to wait for the answers.
Now if you'll excuse me I have to go inform my boyfriend that Valentine's Day is cancelled as I no longer want to have sex ever again.
MORE STORIES YOU'LL LOVE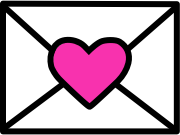 Sign up to receive
instant happy in your
mailbox every day.