PHOTO: INSTAGRAM / 
This Instagram Account Is Praising the Fierce Street Style of Older Women
Forget "fitspo" hashtags and ab shots; Instagram just got a whole lot better and humanized thanks to one account intent on changing the game. Enter  Instagram account—a project dedicated to sharing the jaw-dropping street style of women in their 40s and above.
Following in the footsteps of iconic sites like Advanced Style, creators Lauren Whiting and Nicholas Purcell say, "The Visible Woman is a movement that celebrates the style and substance of women of a certain age. We want people to look past the stereotype of what it means to be an older woman in our society."
Whiting adds, "We challenge the notion that women become invisible as they age by shining a light on amazing women."
Doing just that, the website's Instagram account shares street-snapped images of women from Paris, New York, Adelaide and elsewhere, all rocking incredible self-styled looks and pearls of fashion wisdom they'd offer their younger selves.
All we can say is, style goals.
Follow The Visible Woman on Instagram at or read their profiles on some incredible street-style mavens here.
This post originally appeared on Mamamia, Spring.St's Australian sister site. You can read it here. 
MORE STORIES YOU'LL LOVE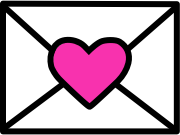 Sign up to receive
instant happy in your
mailbox every day.