PHOTO: ISTOCK
These 10 Companies Encourage Employees to Work From Home
For a lot of people, working-from-home is the dream.
Such jobs can be hard to find, but their numbers are increasing, according to FlexJobs, a job site that specializes in flexible offerings. Each year, it says, more and more companies from a wide variety of industries are offering work from home positions.
So much so that each year, FlexJobs creates its own list of the top 100 companies offering remote jobs. Compiled from its database of 47,000 employers, FlexJob's list ranks employers by those who offered the most full-time, part-time and freelance jobs from home in the past year.
Here is its top 10:
1. Appen
Appen is a global speech and search technology services company out of Chatswood, Austrailia, that employs 233 professionals and almost 50,000 contract employees, working across the globe.
Sample work-from-home positions: Social Media Evaluator, Pronunciation Specialist, Dutch Linguist - Computational Linguist
2. LiveOps
LiveOps is a customer service and cloud call center company out of Scottsdale, AZ, that employs more than 20,000 independent call center agents, many of whom work from home.
Sample work-from-home positions: Call Center Associate - Roadside Assistance, Health Care Resources Specialist, Call Center Associate - Insurance Claims
3. Amazon
Amazon is Amazon. The Seattle-based company is the largest online retailer in the world, employing more than 91,300 employees worldwide.
Sample work-from-home positions: Human Resources Sourcing Coordinator, Customer Service Associate, Senior Financial Analyst
4. TeleTech
TeleTech is a business process outsourcing company based in Englewood, CO, and employing more than 40,000 professionals, including nearly 20,000 work-from-home associates.
Sample work-from-home positions: Sales Enablement - Contact Center Operations Specialist, Customer Support, Customer Service Representative
5. VIPKID
VIPKID is an English-language learning company based in Beijing, China, which hires American teachers to teach Chinese students.
Sample work-from-home position: Online ESL teacher
6. LanguageLine Solutions
LanguageLine Solutions is an interpretation and translation company based in a Monterey, CA, which provides services in 240 languages
Sample work-from-home positions: Dari Interpreters, Gujarati Interpreter, Massalit Interpreter (Advanced Level)
7. Working Solutions
Working Solutions is a home-based customer service and sales agent provider based in Plano, TX, employing more than 110,000 registered work-from-home agents across the country
Sample work-from-home positions: Customer Service Travel Agent, Sales and Customer Service Associate, Event Ticketing and Sales Associate
8. Kelly Services
Kelly Services is an employment/ recruitment agency based in Troy, MI, specializing in the automotive, consumer goods, diversified conglomerates, finance, insurance, life sciences and natural resources industries.
Sample work-from-home positions: Answering Service Receptionist, Business Analyst
9. Sutherland Global Services
Sutherland Global Services is a process management provider based in Rochester, NY, with more than 38,000 employees in 19 countries.
Sample work-from-home positions: Client Engagement Partner - Retail, Director of Engagement - Technology, Director of Business Development - Mortgage
10. UnitedHealth Group
UnitedHealth Group is a Fortune 500 healthcare provider based in Minneapolis, employing 240,000 professionals.
Sample work-from-home positions: Director Strategy and Growth, Nurse Practitioner - Telephonic Call, Senior Project Manager
FlexJob's full list of the top 100 companies offering work-from-home jobs can be viewed here. Get hunting.
MORE STORIES YOU'LL LOVE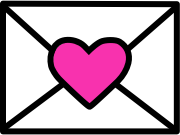 Sign up to receive
instant happy in your
mailbox every day.