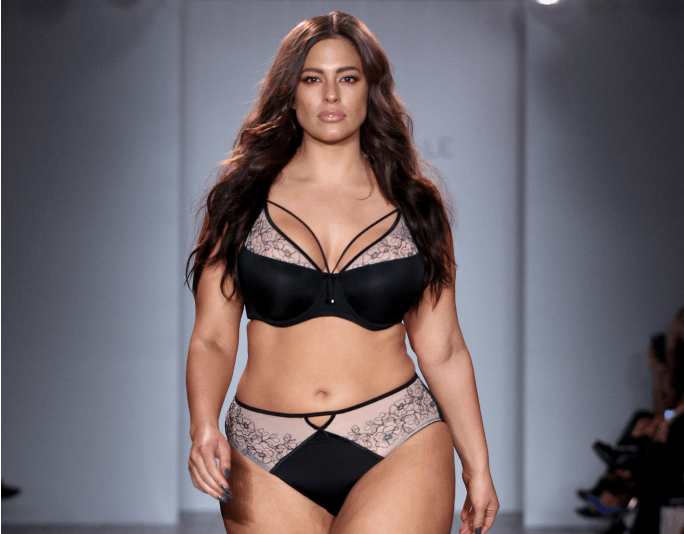 PHOTO: GETTY
134,000 People Want Ashley Graham to Become a Victoria's Secret Model
After this week's annual Victoria's Secret Fashion Show 18-year-old artist Annie Breen decided something was missing. Specifically a plus size collection, so she created her own version of a Victoria's Secret show, starring none other than Ashley Graham.
Breen posted an original drawing to Instagram showing Graham walking down the runway, complete with angel wings and intricate lingerie.
In the caption, she explains, "Starting off with one of my favorite body positive, role models Ashley Graham, this a design I came up with. I feel that healthy and sexy comes in every shape and size. Plus or not, women are women and they're beautiful."
The drawing managed to capture the attention of Graham herself—she reposted the image on her own account Monday night with the caption "Watching the angels tonight like...", tagging both Breen and Victoria's Secret.
Since then, the photo has garnered over 134,000 likes. Breen admits she's shocked that the drawing has gotten so much attention.
"It was really overwhelming and also a bit nerve-racking at one point. [But] then when I had girls I went to high school [with] telling me how sexy and confident it made them feel, I felt really happy and proud; seeing comments on Ashley's repost had the same effect!" She told The Daily Mail. 
The photo has also prompted Graham's fans to demand that Victoria's Secret consider her as a runway model.
Victoria's Secret needs to create a curve/plus size range already, think of Iskra and Ashley Graham strutting it down the runway 🌟🌹

— tyla (@leigh_tyla)
Can we make a Victoria's Secret angel please??

— Starbeam Night Ⓥ (@StarbeamNight)
I would love the Victoria's Secret Fashion Show even more if Ashley Graham had her gorgeous, sassy self on the runway!!!

— Brittany Milcic (@BMilcic)
Victoria's Secret has yet to officially respond, but here's hoping they take note.