PHOTO: GETTY
Drop Everything and Watch Unseen Footage From Beyoncé's Wedding
Earlier this year, Queen Beyoncé released her most recent masterpiece, Lemonade, and the world went bananas.
Rightly so.
Along with 12 new tracks, she released an accompanying short film of the same name, and has since been slowly releasing the individual music videos.
The most recent release is the video for the song 'All Night', which features a bunch of unseen home video footage from Beyoncé and Jay Z—including clips from their wedding.
We also get to see the couple getting matching "IV" tattoos, and other intimate moments that we've never seen from them before.
The whole video is unbearably sweet, and let's be real, we just love getting an inside look into other people's weddings (even when they're not of the world's most powerful couple).
Watch the full video here: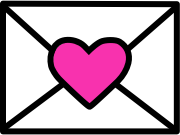 Sign up to receive
instant happy in your
mailbox every day.