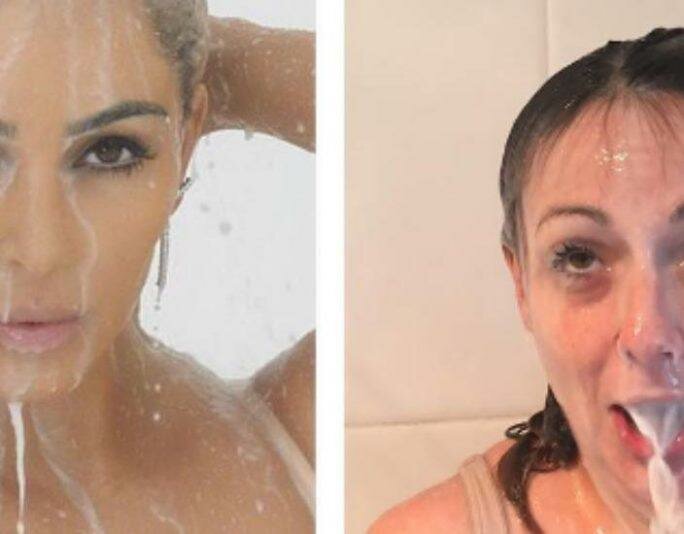 PHOTO:  / INSTAGRAM
1 Million People Can't Be Wrong, This Mom's Instagram Is Gold
Australian comedian Celeste Barber knows how ridiculous it is to try to emulate celebrity moms, but she's doing it anyway. After Fergie's M.I.L.F. Money video, which showed mothers like Kim Kardashian and Chrissy Teigen making motherhood look like one big orgy, Barber decided to recreate their famous photos to show people what motherhood's really like. And her versions are spot on.
She calls out Kim Kardashian for acting like being covered in milk is no big deal.
And because "sexy plant caressing" is not a thing.
Anyone who has boobs knows how hard it is to hold them both at the same time, with one arm.
But playing a piano naked is actually pretty sexy.
Looking good while launching your body out of a pool is pretty much impossible.
And be honest, you do this when you're getting ready to go out.
A pizza box does not double as a phallic object.
And being a mom is actually pretty awful sometimes.
Who hasn't used the "I'm tired" excuse before?
Have you ever tried to do this hair flick in the ocean? You usually end up whipping yourself in the eyeball.
And this is basically all of us on a Sunday morning.
Motherhood doesn't have to be sexy. Most of the time, it isn't. Props to Barber for keeping it real.