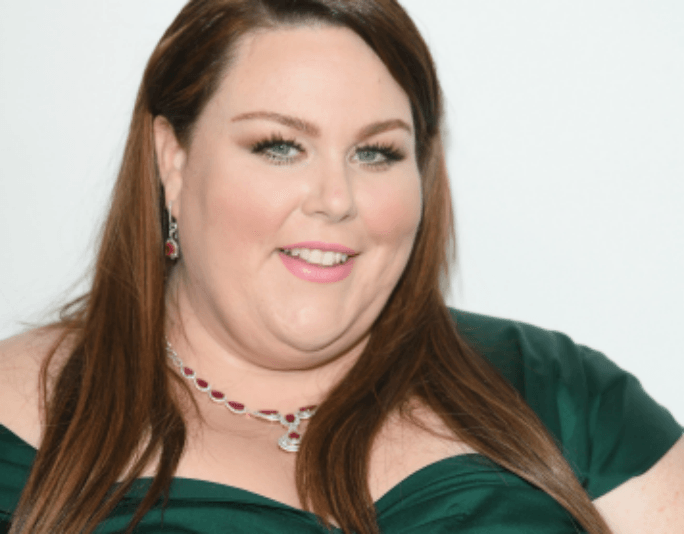 PHOTO: GETTY
The Story of Confidence Behind Chrissy Metz's Swimsuit Shoot
Chrissy Metz is having quite the year.
Her new show, This Is Us, has not only skyrocketed in popularity but has also been celebrated for its honest approach to body image issues.
In her interview with Harper's Bazaar, the actor says she very much used to identify with her character Kate's struggles, but has since made the long and difficult journey to confidence.
That's what makes her new pin-up swimsuit shoot with the magazine so powerful.
'This Is Us' star Chrissy Metz stuns in swimsuit and lace lingerie for pinup-inspired shoot https://t.co/622YdlWypH pic.twitter.com/JdNjoFIsko

— Home Run Capital (@HomeRunCapNC)
Metz's visibility as a plus-size actor is invaluable for all women struggling to accept themselves, and all women who become frustrated when slim figures are repeatedly praised as the standard of beauty.
"When I first heard Harper's Bazaar wanted me to be sexy, I was like, 'Who, me?' I knew y'all were edgy but this is incredible—it's validation," Metz admits.
And unlike many celebrities who'd rather sidestep the part of role model, Metz sees her celebrity as a responsibility.
"I'm on this journey to inspire people, and to encourage them. We are all deserving of true happiness, so it's much more than just acting. It's like, forget you're on this amazing television show, you're changing lives and opening discussion."
"There's more room for all of us now—no matter our sexuality, race, body size, gender or whatever else" https://t.co/Io5z3C7dEq

— Harper's Bazaar (@harpersbazaarus)
But despite the thrill of getting her own, sexy photoshoot for a major magazine, Metz could care less about what the public thinks of her appearance.
"Like, if I ever end up on the worst-dressed list, it's not going to make me fall apart. I want to look great and feel good and be comfortable, but at the same time, none of this really matters. This is the fun stuff."
#'This Is Us' Star Chrissy Metz Poses in Red Swimsuit For Pin-Up Photo Shoot - https://t.co/kRtzRVym5Q pic.twitter.com/KInesocclB

— Photos Review (@photos_review)
She's just being herself, and it's giving other women permission to do so, too.
H/t: Harper's Bazaar