PHOTO: GETTY
Based on Photo Evidence, Drew Barrymore's Daughter Is Probably Her Clone
Drew Barrymore's daughter looks exactly like her.
Remember Drew, circa 1982? She was starring as Gertie in Steven Spielberg's E.T.: The Extra-Terrestrial and the entire world fell in love with her.
Barrymore, 42, looks a little different now than when she first graced our screens, but the world had an E.T. flashback over the weekend when the actress stepped out in New York City with her two-year-old daughter, Frankie.
Why? Well…See for yourself.
Here's Frankie, pictured at the Society of MSK's 2017 Bunny Hop.
And here's Drew, pictured in her E.T. days.
Need a closer look?
Frankie as a two-year-old looks so much like Drew in E.T., we were convinced for a second this was a still from the movie.
From the eyes and the smile to the button nose, this celebrity mother-daughter combination is one of the best we've seen.
Move over, Katie Holmes and Blake Lively. It's all about Drew and Frankie.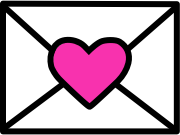 Sign up to receive
instant happy in your
mailbox every day.