PHOTO: INSTAGRAM /
Elton John's 70th Birthday Party Had More Celebrity Guests Than the Oscars
There are only a few events that can get so many A-listers in the same room. An
An awards ceremony. The Women's March. And, of course, Elton John's birthday.
The music legend threw a huge event for his 70th birthday and decided to invite half of Hollywood—and because he's Elton John, everyone showed. Obviously.
The event was held at RED Studios Hollywood and acted as a celebration of John's birthday, his 50-year songwriting partnership with Bernie Taupin and as a benefit for the Elton John Aids Foundation.
Lady Gaga and Stevie Wonder performed, leading the celebrity guests in what we can only imagine was a purely magical rendition of "Happy Birthday."
Oh, also Prince Harry appeared via video.
Dakota Johnson showed up, wearing the floral dress of our dreams.
Katy Perry was there in black sequins. Naturally.
Heidi Klum stunned in a paint-splattered dress and the perfect red lipstick, making us all want to DIY our own versions of this masterpiece.
And making us all believe in love was Neil Patrick Harris and David Burtka, gazing lovingly at each other.
Happy birthday, Elton. May you continue to throw lavish galas in the name of your birthday for many, many years to come.
And may we one day receive an invite.
MORE STORIES YOU'LL LOVE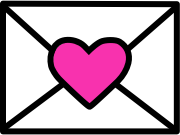 Sign up to receive
instant happy in your
mailbox every day.