PHOTO: GETTY
6 Famous Songs That Were Actually Written by Sia
While Sia's elusive fashion choices and stunning theatrics may make her a stand out solo-act, she's got more than just one job title to her name.
Not only does Sia write her own songs, she also has an extensive background in writing for other huge stars as well. Sia has been in the game a long time (she's been performing since the 90s), and in that time has built up quite an impressive songwriting resume.
Sia's written songs for lesser known artists, as well as huge hits for mega stars like Beyonce and Britney Spears.
Here are just a few of the one's she's responsible for that we had absolutely no idea about:
1. 'Pretty Hurts', Beyonce
"Pretty Hurts" is the opening track of Beyonce's self-titled fifth album, and is said to have actually been intended for Katy Perry.
2. 'Let Me Love You (Until You Learn to Love Yourself)', Ne-Yo
Sia co-wrote this track, which went on to be a massive hit and earn a great deal of radio play.
3. 'Cannonball', Lea Michele
When the Glee star set out to create her debut album following the death of Cory Monteith, Sia helped Michele work through her grief by creating this song.
4. 'Diamonds', Rihanna
Sia apparently cranked out this hit for Rihanna in 14 minutes.
5. 'Chasing Shadows', Shakira
Shakira's self-titled 2014 album was not exactly memorable, but this pop melody courtesy of Sia is arguably its one and only stand out song.
6. 'Brightest Morning Star', Britney Spears
Britney is said to have requested a song that conveyed her Christian faith without being over the top. That chorus, though.
Clearly, the music industry has a lot to thank Sia for.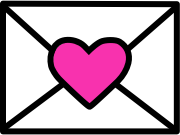 Sign up to receive
instant happy in your
mailbox every day.