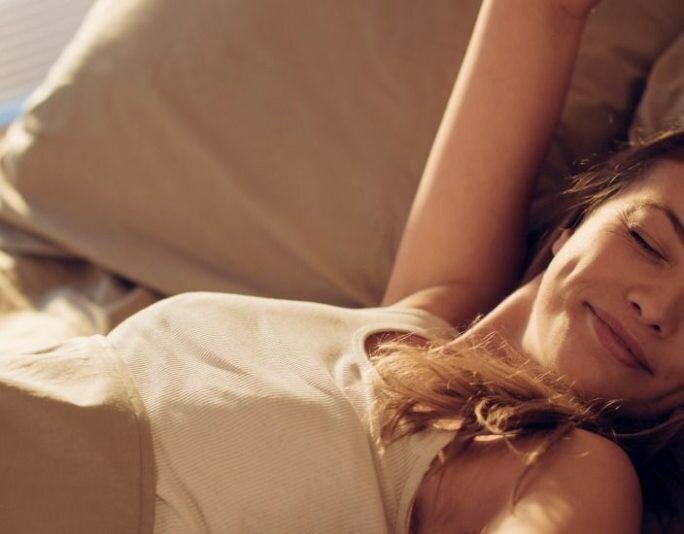 PHOTO: ISTOCK
How to Trick Yourself into Becoming a Morning Person
For most of us, waking up early and feeling happy about it is unnatural.
The sound of your iPhone alarm is a shock, and the idea of making yourself roll out of bed? Downright terrifying.
Being a morning person is one of those secrets-of-successful-people things. We all half-heartedly try it from time to time, but don't really know how lock it down on the regular. Anna Wintour reportedly starts her day at 5.45a.m. to get to the tennis court by 6. Michelle Obama wakes up at 4.30a.m. so she has time to exercise. For us mere mortals, it's a struggle to even put an outfit together and do our hair, let alone something practical like checking emails or going for a run.
But there are ways to trick yourself into actually enjoying it. All you need is a little shake up of your routine. Here are some simple tips to get you feeling good about your mornings:
Find a quick and easy beauty routine
If you don't have time to shower, wipe your face with facial cleansing wipes instead of washing it.

Or, just shower the night before. Straighten your hair before you go to sleep if it's normally frizzy, and never underestimate the low bun

—

chic and easy.

If you only have time for a bit of makeup, focus on your skin. Mascara takes too long and also leaves a lot of room for error.
Make your room a wake-up friendly environment
Keep your curtains open

—natural light in the morning makes it much easier to wake up.

Have your speakers ready. Listening to a podcast or to music in the morning is the best way to make the whole thing more appealing.

Get your feng shui on and change up your room. Candles, mugs, pretty mirrors and succulents make a nicer environment for you to wake up to—and you'll have a better night's sleep, too.
Get excited about breakfast, and make time for 'me time'
Make sure you always have your favorite breakfast in the kitchen. If the prospect of avocado on toast doesn't get you out of bed

…

Pre-plan everything the night before. Lay out your clothes for the next day and make lunch before you go to bed.

Get up earlier and get moving. The rest of your day will be so much better if you exercise first

—and no matter what happens, you feel like you've achieved something.
Pro tip: use the first 15 minutes of your morning wisely. Don't scroll through Instagram or watch television. Ask yourself what you want to accomplish for the day and focus on that.