PHOTO: GETTY
Ever Noticed That Jennifer Aniston and Justin Theroux Are Wardrobe Twins?
Jennifer Aniston and Justin Theroux have both spoken about how great the other is. How much they've changed each others' lives for the better.
Theroux told People, "We appreciate each other's sense of humor, we respect one another and we get along. I know it sounds simple but it's true."
While Aniston told Harper's Bazaar, "I like making jokes. I'm lucky because Justin is the funniest person I've met, and we make each other laugh. Laughter is one of the great keys to staying youthful."
But it was Theroux's style that first attracted Aniston to him.
"He was wearing black, black, black," Aniston told People about seeing Theroux for the first time on the set of Tropic Thunder (2008), "and I started to sweat just looking at him."
Nine years later, the couple have combined their lives—and in the process, their styles. They're dressing for the job they want: each other's forever.
Tan jackets and black pants in Paris:
Blazers and leather? We'll take two, please:
To be fair, black jackets, jeans, and aviators look good on everyone:
Hats? Hats.
Boots? Boots.
Black and white casual:
Black and white formal:
Suited up:
As the old saying I just made up says: "Similarly styled, stay beguiled."
It looks like it's working.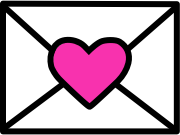 Sign up to receive
instant happy in your
mailbox every day.