PHOTO: ISTOCK
"Knitting Is the Mindfulness Meditation You Need in Your Life"
Knitting improves your mental wellbeing, a new study from the University of Otago in New Zealand has found.
Along with other low-key creative activities such as baking, crocheting, sketching and writing, the activity creates a lasting an "upward spiral" effect and causes feelings of positive personal growth.
The thing about this news, which was published in The Journal of Positive Psychology, is that it's not really news for anyone who already knits.
The majority of knitters actively pick up their yarn when they're seeking stress relief and relaxation, according to a survey of 3,545 knitters by U.K.-based knitting therapist Betsan Corkhill.
Scarlett Johansson, Ryan Gosling, Sarah Jessica Parker, Julia Roberts, Madonna, Kate Moss and a whole host of other A-listers have spoken of their love for the habit. (Even Albert Einstein reportedly knitted between projects to "calm his mind and clear his thinking," according to Corkill.)
As an avid knitter with a daily scarf-making habit, I've been swearing by the method as a time-killer, relaxation agent and meditative prompt for about six months now. I first picked it up because my smartphone doesn't function on the train to work. But I got so addicted that I now reach for my knitting supplies bag on airplanes, in front of the TV, or on a lazy Sunday afternoon.
If you haven't tried it yet, I can tell you—knitting is the mindfulness meditation you didn't know you needed.
There's something about the simple repetition that draws your focus away from whatever you're worrying about, puts a smile on your face, and puts you in a kind of comforted trance. (Bonus: You can give away the scarves and hats you make as Christmas gifts, winning mega friend and family brownie points.)
So forget the adult coloring books and the meditation apps. This rhythmic, crafty habit is just as effective, in my opinion. And tons more fun.
How to get started
My nanna taught me how to knit when I was tiny. But if you don't have a knitter in your family, there are plenty of other ways to learn.
Yarn stores across the country run relatively affordable how-to classes: In New York, try Lion Brand Yarn Studio; in San Francisco, Atelier Yarns runs workshops; in Chicago, Knit1 holds classes.
Basic how-to workshops often only take about two hours and generally cost around $50—$80, so you can usually make an after-work reservation. (And if you're expecting some kind of grandmas-only social club at these classes, be assured: Trendy, millennial-run knitting shops have been popping up in hip suburbs like New York's Soho and grungy East London for years now. You're just as likely to find a bunch of stylish young women as your classmates.)
For a free option you can try YouTube, where a number of channels dedicate themselves to knitting 101 classes. Try  or  are both pretty good.)
The materials you need to get started are cheap and easy to procure. You'll need a ball of yarn—nothing too thin; chunkier wool is easier to start with—and some needles.
Choose needles that are easy to handle, perhaps in U.S. Size 8, with a length of about 10". (As you get more confident, you can graduate to fancier options such as fine baby wool and circular needles, used to knit blankets and other wide items.)
If you're daunted by the process, be assured: It's really not difficult. You'll have the habit down pat with a couple of days' practice. After that, the process is down to muscle memory, so you'll barely have to think about what you're doing.
Give it a try. You don't have to practice visualizations; you don't need to monitor your breathing; you don't need to chant, "Ommmm…"
You just invest a couple of hours in learning the basics—and you'll soon have a new, lifelong habit that soothes and inspires you.
MORE STORIES YOU'LL LOVE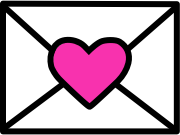 Sign up to receive
instant happy in your
mailbox every day.