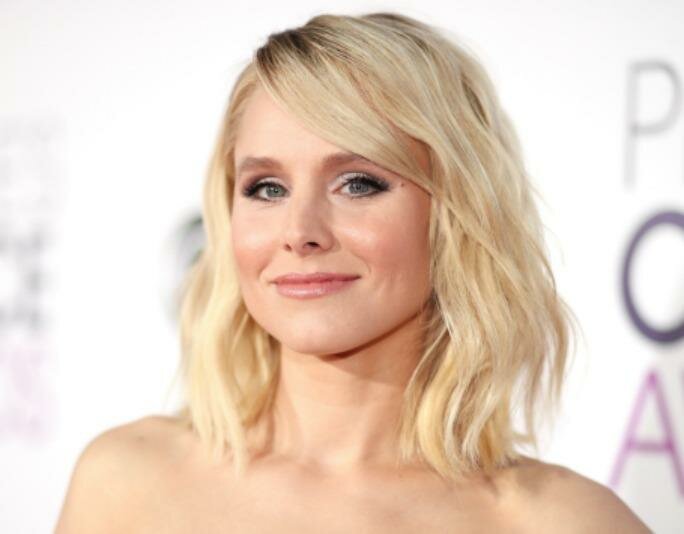 PHOTO: GETTY
Watch Kristen Bell Deal Flawlessly With a Teleprompter Screw-Up
Though quite glamorous, award shows likely also come with a great deal of stress, especially for presenters.
With dozens of cameras in their faces, complicated gowns, and speeches to memorize, it's understandable that celebrities have a few mishaps at these events (think: Jennifer Lawrence tripping when receiving her Oscar).
At last night's 2017 People's Choice Awards, Kristen Bell was presenting Tyler Perry with the Favorite Humanitarian Award when the teleprompter suddenly cut out.
"And with this guardian angel on our side, it will forever—the teleprompter has gone out."
Bell shrugged and paused only for a moment, before continuing:
"But I suppose I can finish. And with this guardian angel on our side, I think we're all incredibly grateful to have someone like him who can teach us to grow and give back as the example. 

. handling the teleprompter fail like a pro! 😎 pic.twitter.com/cr8A6wg9oz

— Global TV (@Global_TV)

After a montage celebrating Perry's philanthropic work, Bell offered an explanation for the mishap:

"I feel like a moment ago I made myself vulnerable and exposed myself by revealing I was using a teleprompter. I am an actress who has to memorize lines, but in my defense there [were] way too many words.'"

Kristen Bell keeping it real, as per usual. Yes, she's a famous actor, but she's also a human, and humans make mistakes.

If anything, the flub made her that much more endearing to fans and audience members alike.

Like we needed it.