Meet the Woman Responsible for Beyonce's Unbeatable Style
Behind every great celebrity is a great celebrity stylist. So it comes as no surprise that Beyoncé, the woman who consistently kills the fashion game, is styled by a woman labelled by some as a "genius"—Instagram expert Marni Senofonte.
When you watched Lemonade (if you haven't yet, for the love of god please do) you probably screamed some version of "YAS QUEEN" and "SLAY" at your computer screens while Beyoncé smashed car windows in that ruffled yellow flamenco dress and strutted down the streets of New Orleans in those Victorian, Southern-inspired looks.
That music video for "Feelin' Myself" where Beyoncé wears a Chicago Bulls leotard with a pink fur coat and giant gold earrings (a.k.a. the best outfit of all time)? That was Senofonte, and she and Beyoncé go way back—Senofonte having styled Queen B since 2007.
For some inspiration on how to dress a little more like every woman's (arguably) favorite pop star, look no further than Senofonte's Instagram handle . Having a personal stylist is a luxury most of us only dream of, and looking through the outfits she's helped create is just so goddamn jealousy-inducing.
This is Senofonte, who, as you can see, incorporates her amazing sense of style into her everyday outfits.
Senofonte told Vogue about the inspiration for the Southern looks in Lemonade. "You have 50 amazing women in there and Bey was in couture Givenchy up in the tree. It's a juxtaposition of what historically black women on a plantation were," she said.
She's worked on some of our favorite looks for Beyoncé, including these ones:
And even on Beyoncé's On The Run tour in 2014.
Senofonte has an impressive fashion resume, having also styled Kim Kardashian, Mary J. Blige, and Jay Z. She is known for embracing trends as they come and go, but refuses to wear black, and hasn't worn it in 15 years.
Seem like she has plenty else in her closet to make do with.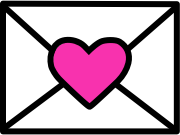 Sign up to receive
instant happy in your
mailbox every day.