PHOTO: GETTY
Natalie Portman's New Favorite Pair of Heels Only Cost Her $90
It's not uncommon to lust after celebrities' often flawless style, but it's rare for this includes pieces we can actually afford.
Or wear, for that matter, if you're an regular woman not attending star-studded events and dining at five-star restaurants on a daily basis.
No less of a star than Natalie Portman, however, keeps showing up in a simple and extremely affordable pair of heels from Steve Madden.
Portman has been seeing wearing the brand's  and Carrson sandals, but her favorite seems to be the Shanna heels. She's been sporting them all month long as she promotes her newest film, Jackie.
The heels are a simple black nubuck with a 3.25" cylindrical block heel, and as Natalie has made evident, pair excellently with just about anything.
They retail for only $90 ($89.95, if you want to get specific), and are also available in other shades.
The description of the shoes on the Steve Madden website actually reads quite aptly: "A new must-have sandal for design-minded minimalists."
If $90 is out of your price range, though, there are cheaper options still. Lulus' Taylor black suede ankle strap heels are almost identical to the Steve Madden pair.
And they're only $25.
H/t: Glamour
MORE STORIES YOU'LL LOVE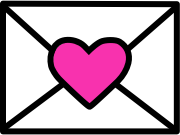 Sign up to receive
instant happy in your
mailbox every day.