PHOTO: ISTOCK
Natural Eye Makeup You Can Afford—and That Your Eyes Will Love You For
Real-talk time: Of all the places on your body to use natural products, can we all agree that around the eyes might be a good idea? Because, well, your sight is kind of important.
The skin around your eye area is often quite sensitive as well, compared to other parts of your body, so using the cleanest non-toxic products around them can only help you get the most healthy skin possible. Nothing makes you look older or more tired than puffy, red, irritated eyes. 
Don't worry, your eye health might benefit from less chemicals, but you don't have compromise the glam.
From lash to brow, natural beauty companies have worked hard to formulate the most luxe, effective swaps, which just might even work better than your conventional drugstore brands. 
Eyeliner
If you like a basic pencil, Vapour Organic Beauty makes Mesmerize ($20), a smooth, creamy eye liner pencil that is only basic in that it's a pencil.
It's rich in color, smudgeable for versatility, and contains coconut oil for some extra nourishing magic.
For those who prefer a gel, I recommend Hush+Dotti Organic Gel Eyeliner ($24). A mix of oils, wax, and silica makes this formula easy to apply and easy to wear.
For added drama, as well as ultimate convenience, W3LL PEOPLE's Expressionist Liquid Eyeliner ($17.99) is easy to bring with you wherever you may be going, to up the glam for nighttime or just to define your eyes for the day.
The brush is flexible yet sturdy, and the formula is absolutely divine. It really stays put once it dries and makes the most gorgeous lines, even if you're just learning how to draw them.
Eyeshadow
Au Naturale's cream shadows ($20) are moisturizing and build-able, so you can decide how much color you want on your lids. Apply with a brush or fingertips and choose from a rainbow of colors.
If you like powder for eyeshadow, you'll love Hynt Beauty's Suite Eye Shadow Palette ($39). It's available in several shade combos, but Sweet Nectar is our current favorite, featuring a smoky brown with a hint of glitter, a shimmery gold, and a peachy cream.
Perfect for whatever look you're going for.
Mascara
The price of Kjaer Weis' mascara ($38) may seem steep at first, but once you try it, you'll love the formula and appreciate the reusable packaging.
The sleek silver tube can be refilled for just $28 and is designed to last three months, so you only need to replace a few times a year. 
Concealer
Nu Evolution's under-eye Disguise Camouflage Cream ($32) is more than your average concealer. It's a true color-corrector, designed to work with almost all skin tones, to cover whatever dark circles, veins, or puffy redness your lack of sleep is causing.
Over it, you can layer a concealer to match your skin.
Alima Pure's Cream Concealer ($28) is great over the Nu Evolution Camouflage Creame or on its own if you're into a simpler look.
It's moisturizing and creamy, and doesn't sit in creases. Avocado and olive oils make it blend seamlessly and beeswax adds a protective barrier, ensuring it won't budge until you want it to.
Brow and lash growth serum
Plume's Lash and Brow Enhancing Serum ($95) is a cult-favorite among green beauties because it safely and gently encourages your brows and lashes to grow longer and thicker.
It's pricey, but a little goes a long way, and the results could save you time and money with thicker brows and longer lashes, meaning you'd need less products in the long run.
Brow defining pencil
Jane Iredale's Retractable Brow Pencil ($20) is so easy to apply, it's absolutely foolproof. Use the waxy formula to draw tiny strokes to fill in gaps or holes in your brows, and then use the handy spoolie on the other end to groom and shape, working with the wax to create real-looking brows and a long-lasting hold.
Highlighter
No eye makeup routine is complete without a little highlight. Whether you like to add some glow to your brow bone, cheek bones, or inner eye corners, RMS Beauty's Magic Luminizer ($38) will be your new favorite product. 
The perfect champagne and pearl color, it is formulated with light-reflecting technology to produce the ultimate moonlight look. Dab it on with fingers or a small brush for subtle glow, or with a fluffy, kabuki brush for a wash of shimmer.
Spoilt for choice.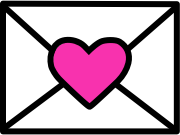 Sign up to receive
instant happy in your
mailbox every day.