PHOTO: GETTY
Nicole Kidman's Tough Love Saved Her Marriage to Keith Urban
Nicole Kidman is an award-winning actor and the wife of award-winning country music superstar Keith Urban. She's also spent the past 10 years helping Urban with his alcohol addiction, and she's learned a fair bit along the way.
In a new interview, Kidman has revealed how she dealt with Urban's addiction, and the way it has affected their lives.
In 2006, just four months into their marriage, Kidman staged an intervention to force Urban to deal with the problem. But she says it's important for people to be realistic about what they can do in these situations.
"You can't save somebody, they've got to save themselves," Kidman said on The Jess Cagle Interview.
She says that lack of control is a "big thing" to realize, but that once she had let go of controlling the situation she was able to draw a line which would force Urban to choose—booze, or his new wife.
"[It's] a very big thing for people like me who go, 'I can take care of you. I can do it'. It's a massive lesson because as much as I thought I can do all the work for him, I can make him better, I can take it away, I can help…at some point you just have to say, 'I love you and I'm here when you decide to do the work. And if you don't, then that's it.'
"You cannot save a human being, they have to save themselves. But you can love them and give them enormous support and love."
For his part, Urban credits Kidman with saving his life, and pushing him to get the support and professional help he needed to get sober and stay sober.
And now, 10 years on, the couple are still going strong, and are so clearly comfortable with each other they enjoy going on late night television together to make fun of people (Jimmy Fallon) who totally missed the opportunity to date Nicole Kidman. Twice.
Oh, Jimmy.
What might have been.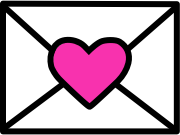 Sign up to receive
instant happy in your
mailbox every day.