11 Commercials That Feature Big-Name Actors Before They Were Famous
Celebrities, like all of us, have to start somewhere before making it big. For many celebrities this means…ads.
Here are some of our favorite commercials from big-name actors before they were famous.
1.  Mila Kunis
Kunis made her major debut as "Jackie" in That '70s Show at age 16. But her acting career started a few years earlier, when she starred in a Lisa Frank commercial at age 12.

2. Brad Pitt
Pitt may be an Oscar-winning superstar now, but before he was the well-known father, actor and producer, he starred in this Pringles commercial.
3. Jack Black
Before starring in films like School of Rock and Nacho Libre, a very young Jack Black starred in a commercial for Pitfall, a popular computer game from the late '80s.

4. Drew Barrymore
Barrymore got her big break as Gertie in 1982's E.T. but she was interacting with made-up creatures way before that. Like in this 1979 appearance beside the Pillsbury Dough Boy in this Pillsbury commercial.
5. Meg Ryan
Long before Nora Ephron changed the romantic comedy game forever, Ryan starred in this Burger King Whopper commercial.
6. Sarah Michelle Gellar
Before her debut as Buffy the Vampire Slayer, , like Ryan, starred in a Burger King commercial. Seems like '80s Burger King ads were the gig to book.
7. Elijah Woods
Before starring in the Lord of The Rings trilogy, Woods had a dairy lover's dream job: Starring in a cheese commercial.
8. Joseph Gordon-Levitt
Before winning over the hearts of parents and children alike in Disney's Angels in the Outfield. Gordon-Levitt starred in this oh-so-'90s Pop-Tart commercial.
9. Britney Spears
Before joining the Mickey Mouse Club and becoming the '90s dream girl, Spears was the face of Maull's BBQ Sauce.
10. Courteney Cox
Before Friends fame, Cox starred in a 1985 Tampax commercial—and a very, very '80s outfit and haircut.
11. Leonardo DiCaprio
DiCaprio is known for many roles—perhaps most famously for Titanic. But before he gained popularity as the star of the could-he-have-fit-on-that-door debate, he starred in this bubble gum commercial.
Food for thought: Next time you watch TV, you could be looking at a future Oscar-winner.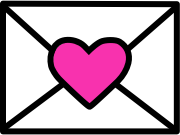 Sign up to receive
instant happy in your
mailbox every day.