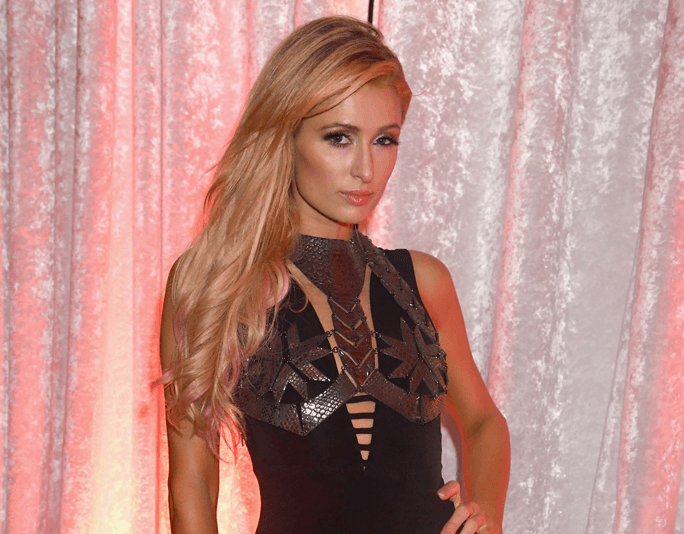 PHOTO: GETTY
Paris Hilton Knows What You Think of Her and She's Back Anyway
I need to get this out of the way up front: I think Paris Hilton is a genius.
Before you scoff so forcefully you give yourself an aneurysm, think about it.
Hilton was born with great opportunity. She could have sat back and lived her life as a hotel heiress socialite, but she turned it into more. She took the image people had about her an exploited it on five seasons of the reality show The Simple Life. 
Hilton knew how to play the game. She knew the character to play, the ditzy blond party girl with no talent and a baby voice, who was famous for being famous. She knew how to take the shame of a private sex tape becoming public and turn it into a career.
And she did it all before social media.
"Nowadays it's so much easier for anybody to become something," a now 35-year-old Hilton tells Harper's Bazaar.
"These kids could literally be on their iPhone from their bedroom and film a video or take a picture and become viral sensations. Back then, we didn't have anything. We were just getting MySpace. There was no Facebook, Instagram or Snapchat."
For years, Hilton profited from the image she created. But today, she wants to move past the perfectly crafted persona.
Today she wants to be seen for who she really is, a savvy woman who knew exactly how to capture the world's attention.
"I want to be known as a businesswoman," Hilton says. "I don't want to be known as a reality TV star; I don't like the way that sounds."
Again, before you release that scoff, think about it.
Since The Simple Life ended in 2007, Hilton has created an empire. Thanks to her perfumes, hotels, boutiques, multiple clothing and accessories lines (and DJing career), Hilton is worth more than $100 million and she has no intention of slowing down in the least.
Gone is the reality star, calling the paparazzi to 'catch' her outside Chateau Marmont, today Hilton is a professional.
"I have really grown past that," she says. "Now I mostly focus on my empire and my brand, rather than everything else that comes with the reality star kind of life."
Now, this is still Paris Hilton, so there are still some, well, "scoff worthy" aspects of her life, or the life she chooses to share with the world.
For example, Hilton claims to basically have invented DJing as we know it today.
"When I moved to New York as a teenager I would just party all the time, but now people think I am actually smart because I have parlayed that into a very lucrative business," she explains.
"With partying, no one had ever been paid to go to a party. I was the first one to kind of invent that in Las Vegas at 20 years old.
"Back in the day, a DJ would maybe get $200 and they would be hidden in a DJ booth. Now they are headliners, making millions of dollars—the whole attraction is them. I saw that coming before it was actually happening."
But at the same time, she very well could have. Think about how much media attention Paris Hilton got. Think about how many stories you saw about her every day.
"For a long time I didn't know what I wanted," Hilton explains. "I just felt like this kid who was never going to grow up, but now I feel like I have.
"I have had so many adversities against me and people who have not wanted me to succeed in certain areas, but I am proving people wrong all the time. I want to be a role model for young women who want to be an entrepreneur like me."
So you may scoff, but here's the thing, Paris Hilton doesn't care. She doesn't care all the way to the bank.
Maybe her exact path isn't for everyone, but you have to admit, she did it, and did it well.
"For beautiful women, people don't look past that to see they are actually intelligent as well," she says in a way that only Paris Hilton can.
"I love proving people wrong. It's my favorite thing. They always say, 'Wow—I really had no clue.'"
Scoff away, Paris Hilton is a genius.