Pinterest's Most Popular Bridesmaid Dress Costs Less than $180
Pinterest is the new democracy when it comes to all things wedding. It's where you work out your ring, your dress, your cake…and now, your bridesmaid's dress.
You know when you're in a wedding and the bride makes you spend almost $1000 on an unflattering brown dress you'll never wear? Brown?!
It's hard to push back, because you know, that for some unearthly reason, she has her heart set on it. And maybe, you tell yourself, she just couldn't find a cheaper one. But now you have Pinterest on your side.
Camille La Vie's Lace Illusion Neckline Dress has been over 170,000 times. It's the one on the right.
It's exactly the right combo of waist-creatingly tight and curve-honoringly flowy. (Yes, these are now formal fashion categories.) And it starts at a reasonably affordable $159.99, going up to $179.99 for the plus-size cut.
Not into pink? No fear. The dress comes in a range of different colors, from low-key blue…
…to the very, very re-wearable black.
The best thing about it is that it would also work perfectly as a '50s-style knee-length version—a.k.a. all-purpose party frock.
Pretty hard to groan about this one. It might be time to send a gently persuasive email to the bride in your life.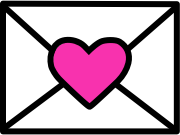 Sign up to receive
instant happy in your
mailbox every day.