PHOTO: GETTY
President Donald Trump's Daily Correspondence
***
Father,
Fine. But I want to outrank KellyAnne.
Kind regards,
Ivanka
***
Dear President Trump,
Enclosed you will find the briefcase you left in the dining room during your visit to Mar-A-Lago in mid-March. We had to open it to find out who it belonged to, but don't worry, we definitely didn't read the stuff that was marked classified.
See you next weekend,
Bernd Lembcke,
Managing Director, The Mar-A-Lago Club
***
Dear Mr. President,
Don't worry, I got this.
Спасибо,
***
Donald,
No, you can't say something is "Jew-y" just because I'm Jewish.
I've scheduled a round of golf for us to discuss White House hierarchy and the clause in my contract that ensures I outrank my wife.
Steve wants to play too, but you know what happens when he gets involved. I don't want to have to deal with another injured caddy. I'll leave it with you.
Jared
***
Dearest Donald,
As a token of the strong bond between our two countries, I have enclosed a paperweight I think will look great on your desk in the Oval Office. In fact, I think it would look great right next to the phone.
Your friend,
Vlad
***
Dear President Trump,
Unfortunately, your microwave is outside of its warranty period so we are unable to accept its return. But rest assured, we've had no other complaints that model is listening.
Thank you,
Jeffrey R. Immelt
Chairman and CEO, General Electric
***
Dear President Trump,
Sorry I had to run out on our discussion of how the President's word is the final arbiter of the law in this country. I look forward to discussing the separation of powers with you further after my confirmation.
Thank you again for your support and counsel. And hey, this time when you said, "I'll see you in court," it actually made sense.
Best,
Judge Neil Gorsuch
***
Dear President Trump,
It's still a no.
President Enrique Peña Nieto and the people of Mexico
***
Mr. President,
Looking forward to golf on Sunday. Now that I'm off the security council, I've got more time to work on my swing.
No, you may not skip the meeting with Chinese President Xi Jinping on Friday. You know changes to the schedule are only made when you've had two tweet-free days.
,
Trump removes Steve Bannon from the National Security Council https://t.co/IF0EEDSq1A pic.twitter.com/2DSEIk1GpW

— The Hill (@thehill)
***
Mr. President,
Please read this whole note before you pick up your phone.
Don't freak out, but I need to let you know that Paul just trademarked a slogan..."Make Paul Ryan Great Again."
Sir, please, before you tweet, I want you to know that Kellyanne is going to fix this. She said, "I know where the bodies are buried," and the way she said it, I don't think that was a euphemism.
Best,
***
Dear Mr. President,
I know you and I don't see eye to eye on a lot of things, but I will no longer be the scapegoat for your administration.
I was Time's Person of the year in 2011*, dammit!
MPRGA,
Paul Ryan
*Okay, runner up.
***
Dear President Trump,
It's still a no.
Women
***
Don,
Unfortunately, I will be unable to have dinner with Angela Merkel next week because Karen has bridge that night.
Best,
***
Dear Daddy,
I know we are not allowed to discuss business matters so this is just a completely casual correspondence.
I simply wanted to write to get your advice on a non-business matter.
I was at the grocery building today and learned that grapes had fallen in profitability by 8 percent!
What should I do?
Should I start selling grapes?
Should I buy Chinese grapes?
Are there grapes in Russia?
Please help daddy,
Donald Jr.
***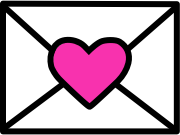 Sign up to receive
instant happy in your
mailbox every day.