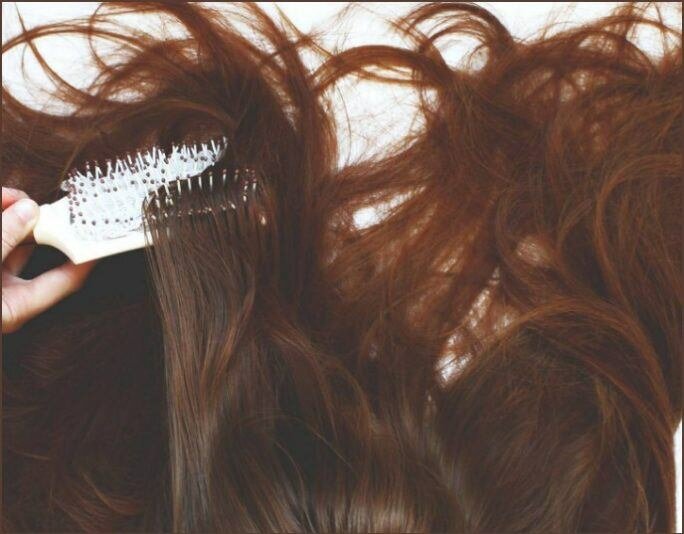 This Works: Put Down the Dry Shampoo and Try a Hairbrush Liner
Many of us have a love/ hate relationship with dry shampoo. We love that it helps us to lengthen the life of a blow out but hate that it might, oh, you know, CAUSE HAIR LOSS.
If you're addicted to the wash-less life but equally, if not more addicted to keeping your hair on your head, you might want to consider an alternative.
Mirai Clinical's Deodorizing Hair Brush Liners are basically a dry shampoo that will absorb oil, leftover product and dirt without any of the harmful deposits and without the aerosol can.
The liners, which kind of look like a dryer sheet, are cotton fiber sheets infused with natural persimmon extract, an antioxidant that has been used in Japan as a purifier and deodorizer for centuries, that you apply to your hairbrush.
You brush through your hair and the liner acts just like a few sprays of dry shampoo. When you notice a lot of gunk on the sheet, simply replace it with a new one.
You can check out how they work in the video above.
Basically, these liners promise all the benefits of dry shampoo without any of the downsides, AND you don't have to clean your hair brush as often. Sign me up!
Mirai Clinical's Deodorizing Hair Brush Liners are available on the Mirai Clinical website and on for $6 for 30 sheets.