PHOTO: ISTOCK
It's Time to Go Back to Work. You're Just Missing One Thing: Confidence
You've done what you can to gloss over the time gaps in your resume, clicked through the LinkedIn listings, surveyed your wardrobe for something job-interview worthy—basically, whatever fits and doesn't have breastmilk stains—and you're ready to try to get back in the work game.
You're just missing one thing: your confidence.
Whether your last job was months or years ago, after any time away from the workplace, your self-worth takes a bruising.
I've been there: When I went back to work full-time after I had my third child, I'd been at home for a decade. I remember the surreal experience of putting on an interview suit.
Feeling like a child who'd just rifled through her mom's closet to play dress-up, I looked in the mirror and thought surely this potential employer would see right through my get-up, and see the minivan-driving mom underneath. (My six-year-old daughter did: "Mommy, you look so nice, but why are you wearing that?")
As the day of the interview approached, my doubts only increased.
What was I going to say when asked what I've been doing the past few years, in between my spotty freelance work I'd fit in around school hours and naptimes?
"Well, I schlep all over town most days driving my kids to activities, I drop off and pick up my husband's dry cleaning every Tuesday, and I stop into Trader Joe's more often than is humanly necessary. Oh, and I volunteer on Pizza Day at school!"
It's worth noting men, of course, don't suffer from self-doubt like we do. In a study of nearly 1 million men and women in 48 countries, published in the Journal of Personality and Social Psychology, women's self-esteem lagged behind men's, regardless of culture.
So what's a self-doubter to do? In my case, I talked to moms who were doing what I was thinking about embarking on: working full-time, commuting, and taking care of young kids.
Those moms were the counterbalance I needed to the bevy of "are-you-sure?" voices who questioned whether I really wanted to go back to work (I dunno—money comes in handy?), how my children were going to feel (as if I hadn't thought about this myself), or shook their heads and said simply, "I couldn't do it."
And when I looked around for examples I could aspire to I found I had more company than I realized. These women, who were working and whose kids were not only surviving, but thriving, were my new role models, and my cheerleaders.
It also helped to talk to a close former colleague who knew the old "work me."
She reminded me that the people who would be interviewing me were doing so because they were impressed enough with the projects and background on my resume, and what they'd heard about me professionally.
They had no idea I'd spent the previous week camouflaging meds inside dog treats for an ill pet. And it wasn't my job to fill them in, on that or any of the other mundane but necessary tasks that consume your days when you're the one who's home the most.
While of course I sussed out whether this workplace was family-friendly, I didn't need to blab aloud the list of worries on my mind, including my biggest—and entirely legitimate—fear that nearly stopped me from applying in the first place: Who the heck was I going to find and trust to watch my children if I did get the job?
But waiting for everything to be perfect is what keeps women back, not just from rejoining the workforce but from advancing at work, too.
In her book The Confidence Myth: Why Women Undervalue Their Skills and How to Get Over It, author Helene Lerner writes that women, especially, wait until they feel 100 percent sure of themselves before making a career move.
The result: While waiting for "the big C" kind of confidence to kick in, we hold back—and miss out. The best piece of advice a (male) friend gave me to nip any such stall tactics in the bud: You only need to worry about the very next decision you need to make.
Before my interview, I fumbled my way through some softball practice interview questions, and I could hear the doubting voice in my head tumbling in the words out of my mouth.
"I may not be that up on my digital skills but…" or "Well I wasn't really in charge of that assignment but I did help on it…" I needed an intervention from myself.
A working mom referred me to a career coach she'd consulted, who gave me some interview prep at a reasonable cost. Not only did she spend an hour helping me polish my answers for the interview, her enthusiastic estimation of my qualifications for the job gave me the confidence boost I needed. (I'm sure a good friend could have done this for me, too, if I hadn't been so pressed for time.)
I got the job, and I even pushed for a slightly better salary—something I thought I was in no position to try given that I felt lucky just to be pulled off the sidelines and back into the workforce. Who was I to ask for more money? I'll never forget what my career coach told me as I calmly but firmly negotiated higher pay: "Don't sell your talent cheap!"
While my phone burned in my hand in the two-and-a-half weeks I had to find childcare, I turned to my small army of mom friends, working and not, who helped me find a situation that would give me the peace of mind I needed to board that commuter train every day and not sit at my desk and worry my babies weren't in good hands.
I know I'm lucky in that regard—and grateful.
The career coach proved valuable again, as she helped give me some practical suggestions for smoothing over a couple of early mistakes on the job, as I got up to speed on technology, deadlines, and acronyms. (So many acronyms!)
My kids adjusted to our new life, and they even like the perks of having a working mom, including visiting my offices where my coworkers dole out deskside manicures, cookies, and attention, and have ruined them completely for life on the issue of what working in the real world is really like.
I'll happily take it.
This story is part of Spring.St's Back to Work series. You can find more here.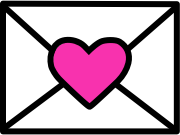 Sign up to receive
instant happy in your
mailbox every day.