How to Get Back to Work, From Women Who've Done It
Work. It's something we all do, either because we have to, because we want to—or for most of us, because we have to and we want to.
Sometimes though, life gets in the way of work and for whatever reason—babies, injury, unexpected unemployment, study, whatever—you find yourself trying to re-enter the workforce after a break and it's hard.
Coming back to work after an extended break is far more common among women. That's why Spring.St has decided it's time to talk honestly about it. The ups and downs, the challenges and the stuff we wish we'd known before it happened to us.
You'll find it all here.

'I Had Everything I Thought I Wanted, but I Walked Away'
"I wanted to get my spark back."
Read more

Women on What They Wish They Knew When They Started Their Careers
"I wish I knew to tell myself sooner that I was talented."
Read more

It's Time to Go Back to Work. You're Just Missing One Thing: Confidence
You can do this.
Read more

Life Is Finite: 'Why I Decided to Change Careers at 47'
"After a bout with cancer several years ago, I learned a thing or two about myself."
Read more

'Having Babies Completely Changed My Career Path, for the Better'
And I'm so glad it turned out this way.
Read more

'What It's Like to Juggle a Full-Time Illness and a Full-Time Career'
(Hint: Not easy.)
Read more

'I Thought the Chance to Re-Ignite My Career Passed Me by. I Was Wrong'
reacHIRE is helping moms get back to work.
Read more

How Does Your Work Style Change After Having a Baby?
"All I want to do is drink in what short childhood the babies have."
Read more

Failing Is Good for You & Other Things to Remember Navigating Your Career
For one thing, success will be sweeter.
Read more

'18 Things I Wish I'd Known About Taking Time Off for a Baby'
"Fatness, loneliness, and exhaustion. Wow, I sold that didn't I?"
Read more

'It's Time for a Drastic Career Change. It's Time for Act Two'
"At 55, I'm scrambling to come up with a Plan B."
Read more

'13 Things I Wish I Knew Before I Unexpectedly Lost My Job'
Don't succumb to the lure of bed and Netflix.
Read more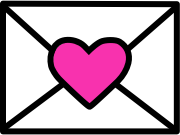 Sign up to receive
instant happy in your
mailbox every day.