PHOTO: ISTOCK
The Spring.St Guide to All the Sleep Tips and Tricks You'll Ever Need
There's one thing every woman wants: More sleep. Always. However many sleep tricks or straight-up magic spells (or on-call babysitters) it takes to make that happen. Because when was the last time you got enough rest, and went into work thinking, "Gosh, I'm ready to take on anything that comes my way."?
Thought so.
Have a scroll, there'll be something here for you.
From the most comfortable sleeping positions to the optimum nap length. From the best way to get your toddler to sleep in their own bed (it is possible,) to how much coffee it takes you, really, to wake up.
Sweet dreams.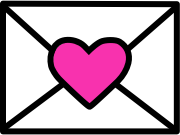 Sign up to receive
instant happy in your
mailbox every day.