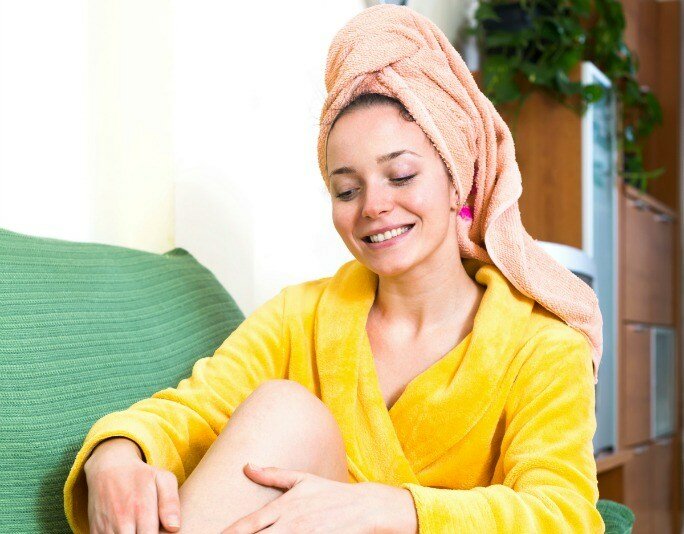 PHOTO: ISTOCK
How to Stop Your Skin Drying Out in the Cold, Cold Months Ahead
It's the same thing every winter. The colder it gets, the less moisture your skin retains and the more you begin to resemble an alligator.
But there are ways to avoid matching with the latest Birkin bag.
Here are the five best things you can do to stop it happening.
1. Know your skin type and work with it
Do you already have dry skin? Then you need to get super serious about moisture. If your skin is oily, you need to know how to treat it when it's dry in the winter: up your go-to products from light weight serums or gels to heavier products like creams.
If you're somewhere in the middle, with combination or "normal" skin, you need to err on the side of moisture, and depending on how badly the cold affects you, adjust accordingly.
2. Get smart in the shower
It's not just your moisturizing routine that needs attention in the winter months. Head off dryness in the shower first.
Dry skin types are going to want to swap out their regular cleanser for an oil- or cream-based one.
Something like this Body Shop Shea Shower Cream, $10, will do the trick.
For combination or normal skin, drop anything that's going to leave your skin "squeaky" clean. You want to get in on the shower oils too.
Try this Rituals Fortune Oil, $15, for a moisture boost when you need it most.
If you're oily skinned, consider something a little exfoliating and without a harsh soapy base, like Lush's Angels on Bare Skin, $38.95.
3. Moisturize, moisturize, moisturize!
It sounds obvious, but…
Don't just do it in the shower and don't just focus on your face (we'll get to that). Just because your arms and legs are covered up, doesn't mean they're fully protected from the elements.
Take time out in the morning and at night for some special treatment. Again, you want to go with products that are a little heavier than your usual go-tos.
Anything with shea butter is going to be intensely moisturizing. So bring out the big guns if you feel like you need it.
Kiehls does an amazing range of whipped body butters, but try this Limited Edition Shea and Jojoba Creme de Corps Whipped Body Butter, $38, for all the moisture.
4. Switch up your products with the season
We're all guilty. We find a face cleanser, toner, moisturizer routine we love and stick with it, no matter what the weather's doing.
Don't make that mistake again. Even if it's just something as simple as adding one more (highly hydrating) step to your routine, it's worth it.
Try this Aesop Elemental Facial Barrier Cream, $60.
Or maybe you need a really good night-time repair plan, like a hydrating overnight mask suitable for all skin types. Think of it as your secret weapon.
Try Algenist's Splash Absolute Hydration Replenishing Sleeping Pack, $48.
5. Don't forget the basics
Don't bathe in super-hot water: it dries you out even more, even if it is toasty warm.
Carry some Vaseline Jelly in your bag and whack it on any scaly spots as you find them—it's cheap, rich, non-scented and easy to spot on. Perfect.
Try not to shave too often (or hey, at all). Shaving is very drying. If you must, make sure you moisturize well afterwards.
And drink plenty of water. Being hydrated on the inside means it's easier for your skin to find the extra moisture it needs to stay hydrated on the outside.
Scales, begone.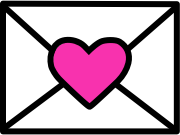 Sign up to receive
instant happy in your
mailbox every day.