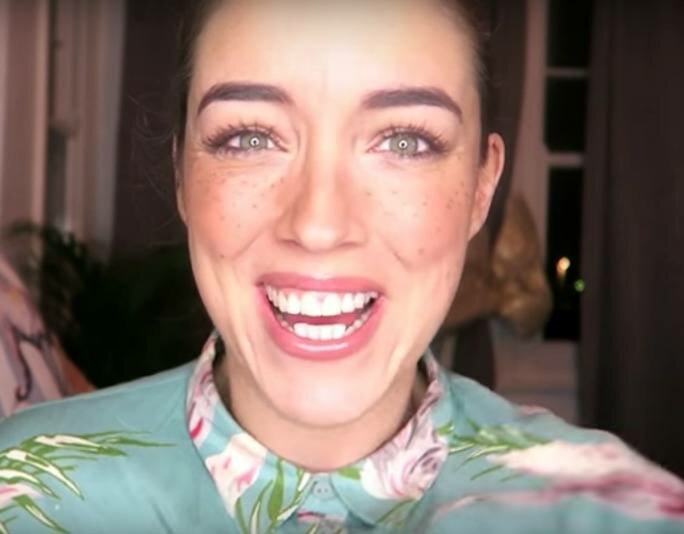 PHOTO:  / YOUTUBE
Sun-Stripping: For All of Us Who Find Contouring Too Confusing
Contouring falls heavily into our "looks great, but I could never do it" basket. So it was happy days when we discovered an alternative that looks ace, but is actually doable without a whole "glam team".
It's called sun-stripping, and it's a bronzing technique that'll make you look like you've just spent two weeks in the Bahamas, even if the only light you've seen this week is the one glaring from your computer screen.
Benefit Head Makeup Artist Lisa Potter-Dixon told Glamour how it works, and it sounds pretty simple.
"Sun stripping is a new way to apply your bronzer, and I actually think it's a lot cooler and more realistic than the old contouring trick. By brushing your bronzer from cheek to cheek, across your nose, and then blending beautifully, you're hitting the high points that you naturally tan. Add a few fake freckles and you're ready to go! Who needs a week in the sun when you can fake it this well?"
Here's how easy it is, with some simple tips from Cosmopolitan.
Step 1: Put your foundation on as normal.
Step 2: Using a matte bronzer and small brush, draw a stripe from the centre of your nose to the top of your ear on either side of the face.
Step 3: Buff it in with a blusher brush to blend the bronzer.
Even the most makeup-challenged among us could do this.
Who doesn't want to look like they've just been on vacation?
And if you're still not quite sure how to do it, here's a really easy tutorial. Happy sun-stripping!