Run Don't Walk: Everyone's Talking About Dyson's New Hair Dryer
In case you hadn't noticed, Dyson appliances have quite the fanatical following. So the buzz surrounding Dyson's foray into hair styling is no shock. The English company announced its first hairdryer, the Supersonic, earlier this year and it's now available.
Cue: fanfare.
First things first: the design of the Supersonic is like something straight out of The Jetsons.
The body is sleek and not too bulky or heavy (i.e. it won't give you an accidental bicep workout), while the diffuser and nozzle attachments are magnetized so you can just whip them on and off.
Another nifty feature is its regulated air temperature, which prevents your strands from being fried and that awful sensation of sizzling your scalp. The best news? It is pretty much silent.
Watch our video to see our favorite new hairdryer in action.
While the Dyson Supersonic isn't exactly a budget buy, retailing for $399, but it's certainly going to be a game-changer.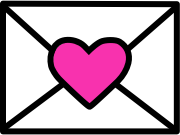 Sign up to receive
instant happy in your
mailbox every day.