PHOTO: GETTY
Dina Powell, Senior Counselor for Economic Initiatives, White House
"Find someone you admire. People are honored. But follow up! Say, 'I've taken your advice, what else should I do?'"
Dina Powell has been tapped by President Donald Trump for a role in the White House focused on economic initiatives. That's good news because her focus on women's economic empowerment goes far beyond the lip service shown by others in Trump's administration, most notably with her work setting up international charity initiative "10,000 Women". Powell was Assistant Secretary of State for Educational and Cultural Affairs under President George W. Bush. and is known to be close counsel to Ivanka Trump and Jared Kushner. She's seen by many as a (hopefully) moderating force on the whole Trump family.
Powell has a brilliant reputation for working collaboratively with the "other side". None other than Condoleeza Rice praised her work as a cultural ambassador to the Muslim world (Powell is fluent in Arabic). And during her time as a partner and Philanthropic Director at Goldman Sachs, she's shown Wall Street that empowering women can—and absolutely must—pay off.
You can follow Dina's work .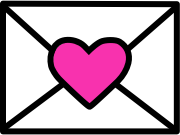 Sign up to receive
instant happy in your
mailbox every day.