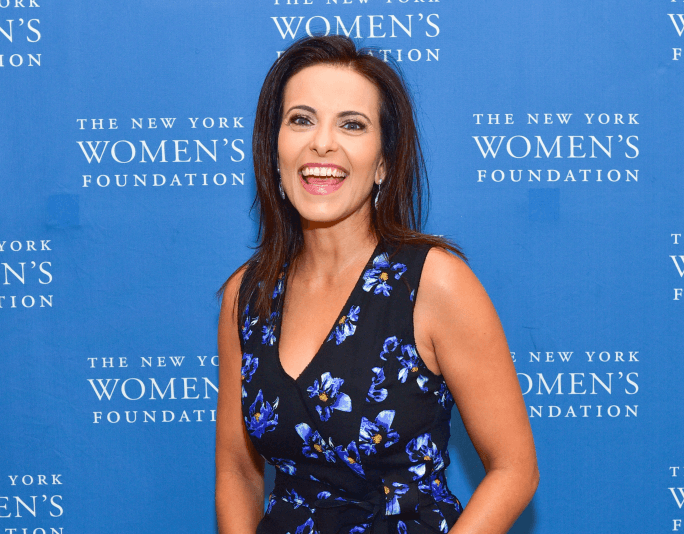 PHOTO: GETTY
Watch This Space: Dina Powell Could Be Great News for the White House
Dina H. Powell is heading to the White House to take up a senior role in the Trump administration. According to "people familiar with the matter", it'll be focused on women's economic empowerment,
And women in particular should take notice. By anyone's standards, Powell is a powerhouse—but she's been especially notable in making women's empowerment one of her key missions.
So the Trump White House is an interesting move.
Pro: Powell has a track record fighting for female success.
Powell has worked at in the White House before. She was in charge of staff hires under President George W. Bush at only 31, and became assistant secretary of state for educational and cultural affairs in that administration.
She comes with an accordingly glowing reference from ex-Secretary of State Condoleezza Rice, another power woman.
"Dina is one of the most capable people I know. She is creative and committed," Rice told Politico.
"She did crucial work for me at the State Department where we were trying to be more effective in outreach to the Muslim world and to empower women. Because of her own background as a woman of Egyptian descent she was a cultural ambassador [Powell is fluent in Arabic]—absolutely an essential member of my team."
Con: Powell is yet another Goldman Sachs alumni.
Post-Washington, Powell moved to investment firm Goldman Sachs (more on that below), where she's been partner since 2010 and is currently philanthropic director. There she helped set up "10,000 Women", an international charity initiative dedicated to economically empowering women around the world.
Hillary Clinton herself praised the foundation's work (albeit controversially, given public misgivings about the Democratic nominee's ties to Wall Street). "When women participate in economy, especially the formal economy, everyone prospers," she said in 2014. "Productivity, growth, the GDP—all rise when women have the opportunities they deserve."
Which all sounds good. Except Powell is just one of a string of new Trump appointments to come from the same company, one he happily vilified during his campaign as part of America's "elitist" problem.
There's also top White House aide-to-be Steve Bannon; possible Treasury Secretary Steven Mnuchin (who worked at Goldman for 17 years); Chair of the president's National Economic Council Gary Cohn (formed Goldman President); and senior transition official Anthony Scaramucci; to name just a few.
The firm has such a history of Washington crossovers it's known as "Government Sachs", but still. For someone who wanted to "drain the swamp", Trump is hiring a lot of people from, well, the swamp.
???: Powell has close ties with Ivanka Trump.
According to Fortune, Powell's acted as "informal adviser" to Ivanka Trump and husband Jared Kushner for some time. All three are seen as moderating influences on the President-elect, but this hardly eases fears about nepotism and the power of "who you know" in Trump's White House.
Especially because according to Bloomberg News, Powell's partner David McCormick is a frontrunner for the position of Deputy Defense Secretary.
On a brighter note, Powell is sure to be a powerful voice in support of Ivanka's commitment to improving the lives of American women, as outlined in a Facebook post this week: "including the education and empowerment of women and girls; leveling the playing field for female entrepreneurs and job creators and unleashing the potential of women in the workplace."
A working mother herself, Powell has established ties on both sides of politics (though according to Bloomberg, her 2016 Presidential campaigns donations went to Jeb Bush), and it's likely to be a huge asset in helping her make meaningful changes for women.
"If she's given running room I think the opportunity for her to do something for small businesses, especially those run by women and people of color, will be significant," civil rights advocate Marc Morial told Politico.
"She has herself very effectively built this really powerful platform for women entrepreneurs globally," old White House colleague Karen Hughes said to CNN. "She has an understanding of how government can partner with private sector to produce results."
If you're still in any doubt about Powell's capability, it feels safe to take a heads-up from Arianna Huffington.
I've known and worked w/ Dina Powell for many years. The White House is lucky to have her leading on entrepreneurship & women's empowerment.

— Arianna Huffington (@ariannahuff)
Watch this space.