PHOTO: GETTY
These Are the 27 Smartest Women on Earth
What does it mean to be a smart woman? At Spring.St, we believe the answer is much more than just knowing the answers to your kid's math homework.
It's about putting our smarts to work in savvy, strong and strategic ways—with a touch of sass as well.
In an era that generates a nearly permanent sense of outrage, no matter which side of the aisle you're on, the need for smart women to lead change has never been greater. That's why we've created Spring.St: to be a haven for smart content about smart women—women who are resilient, confident, empathetic and, most definitely, funny.
Women are the leaders of making change in the world today, which is why we're launching our site by highlighting 27 amazing women (and teams of women) who are changing the conversation around the world, whether in art, science, government, business or sports.
To us, these 27 Smartest Women on Earth set the bar for what women can do, and we are honored to introduce them all to you. But we know for certain that this list is only the beginning.
We invite you to join us on to add to our list. We've designed Spring.St to be a welcoming haven for women to share their opinions and their smarts. Let us know what you think.
Gwynne Shotwell, President and COO, SpaceX
Shotwell is on a mission to Mars.
Read more
Beth Comstock, Vice Chair, General Electric
The first female Vice Chair of General Electric is a force to be reckoned with.
Read more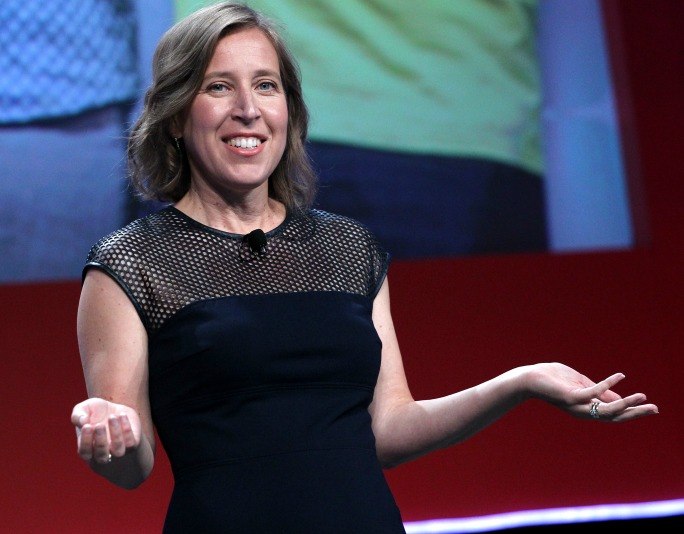 Susan Wojcicki, CEO, YouTube
The CEO of YouTube got her start renting her garage out to the founders of Google.
Read more
Kamala Harris, United States Senator
She's the first black and Indian-American woman to serve in the United States Senate.
Read more
Nicola Sturgeon, First Minister of Scotland
Scotland's First Minister is a passionate and bold defender of Scotland, women, and a unified Europe.
Read more
Ruth Bader Ginsberg, Sonia Sotomayor & Elena Kagan, Supreme Court Justices
Given the political moment, knowing these three women are on the Supreme Court is very comforting.
Read more
Angela Merkel, Chancellor of Germany
The Chancellor of Germany has topped the 'Forbes' Most Powerful Women list 10 times.
Read more
Lilly Wachowski & Lana Wachowski, Filmmakers
Filmmakers. Sisters. Transgender advocates.
Read more
Dina Powell, Senior Counselor for Economic Initiatives, White House
Because someone in the White House needs to be a problem solver.
Read more
Lydia Daniller, Co-Founder, OMGYes
Female pleasure is a cause we can all get behind (and in front of, and beside).
Read more
Samantha Bee, Comedian and Entertainer
She's not sugarcoating anything. That's what's so good about her.
Read more
Beyoncé + Solange Knowles, Entertainers
How can you split these two?
Read more
Kara Swisher, Co-Founder, 'Recode'
Challenging journalists everywhere to fight harder for their turf and the truth.
Read more
Meryl Streep, Actor
Her Golden Globes speech is just the latest reason to love her.
Read more
The Women of Saturday Night Live, Comedy Geniuses
The women of 'SNL' have given us a dose of laughter when we need it the most.
Read more
Ava DuVernay, Filmmaker
A filmmaker on a mission to tell the stories that matter to her and reflect her experience. And she's tapped a huge audience.
Read more
Viola Davis, Actor
Meryl Streep is right. Viola Davis is inevitable.
Read more
Elaine Welteroth, Editor-in-Chief, 'Teen Vogue'
Elaine Welteroth is proving that free expression, just like fashion, is all about owning your viewpoint and living with confidence.
Read more
Michelle Obama, Former First Lady
We can't wait to see what she does next.
Read more
Megyn Kelly, Journalist
Megyn Kelly, the not-so-conservative conservative, is destined for a bigger audience.
Read more
Amal Clooney, Lawyer and Human Rights Advocate
No doubt about it. Amal Clooney is a force to be reckoned with.
Read more
Chrissy Teigen, Model, Cookbook Author and Political Activist
It's Chrissy Teigen's willingness to embrace her imperfections that makes her so damn perfect.
Read more
Tamika Mallory, Linda Sarsour, Bob Bland, Carmen Perez: Women's March Team
If the response to the Women's March is any indication, Washington will have no choice but to listen to these voices.
Read more
Nadia Murad, Founder, Nadia's Initiative
A voice for victims of trafficking worldwide—and she's just getting started.
Read more
Serena Williams, World's Greatest Tennis Player
A woman we look up to more with every match.
Read more
Chimamanda Ngozi Adichie, Author and Feminist Activist
Forget that time Beyoncé sampled her words. There's a lot more to pay attention to.
Read more
Kimberly Bryant, Founder, Black Girls Code
Kimberly Bryant is on a mission to give young, black girls the representation they deserve.
Read more