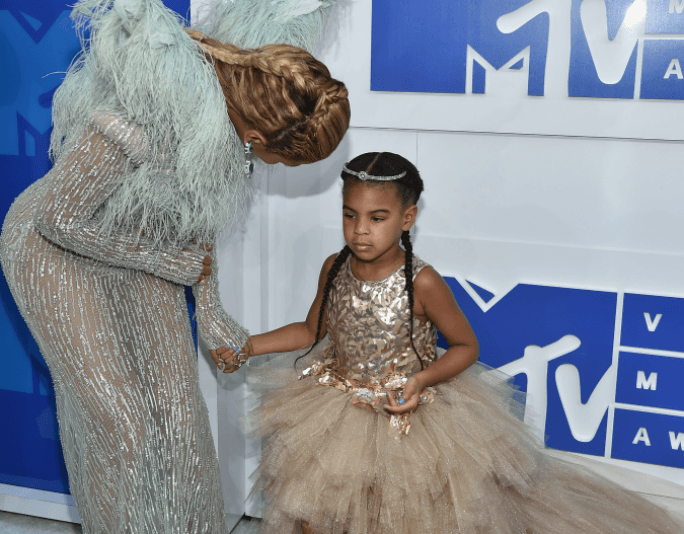 PHOTO: GETTY
Theory: Blue Ivy Is Baby Beyoncé's Clone and There's Photographic Proof
Beyoncé and Blue Ivy twins? Yeah, we believe it.
One Beyoncé is almost too much perfection for the world to handle, but it looks like she has a clone—in the form of her own daughter, Blue Ivy.
Tina Lawson, mother to Bey and grandmother to Blue, posted a collage to her Instagram that proves the mother/daughter duo are essentially twins.
The caption on the photo reads, "Someone sent me this. How cute is this?"
Cute, for sure, but the resemblance is uncanny; bordering on creepy, even:
We're fairly certain there was some genetic tampering here. These photos are practically identical. We've seen mother/daughter lookalikes before, but this is on an entirely other level.
It's not just evident in baby photos, though. Blue is already emulating her mother's gloriously confident attitude.
But honestly, even if Bey did in fact clone her genetic code, can we really be mad at it? Two Beyoncé's are better than one.
Hopefully Blue Ivy will have as inspiring of a career as her mother. Watch Beyoncé's feminist evolution here: