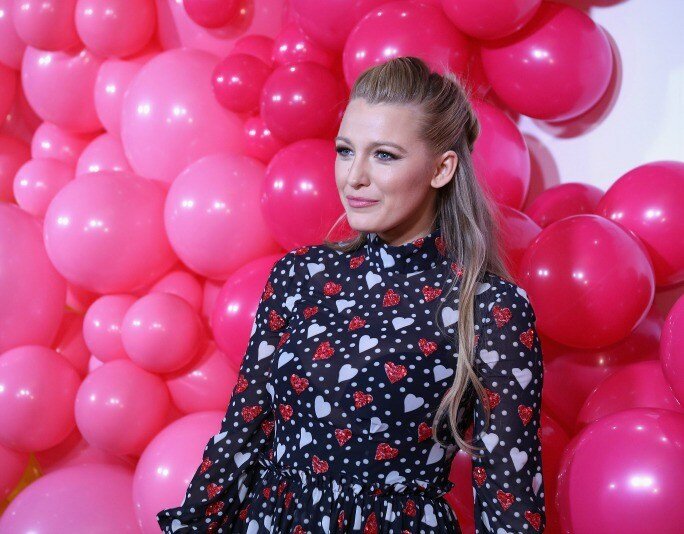 PHOTO: GETTY
Blake Lively's Back-up Engagement Ring Is Actually Very Practical
When Blake Lively and Ryan Reynolds got engaged, Lively started rocking a giant…er, rock on her left hand. Rumored to be worth a cool $2 million, the Lorraine Schwartz-designed ring is hard not to stare at.
See?
Huge.
Which might be one of the reasons the 29-year-old actor likes to swap it for a more practical—and completely adorable—alternative from time-to-time.
Over the weekend, Lively attended a painting class at the studio of her favorite artist, Ashley Longshore. In a series of photos from the event, Lively shows off her paint-covered hands, and there's clearly no giant $2 million diamond on that finger.
Instead, she's wearing a ring that says "Mrs. R," with a small diamond in the middle.
She debuted the $1,270 ring back in July last year and we love it. If you think about it, it actually makes a lot of sense: If you're doing activities like painting, it's very practical to leave the huge diamond at home and swap for something smaller.
Because we all have this problem, right?
If you want to buy your own version of the ring, you can…for just $950. And there's a section for self-love too, so you don't need to be a "Mrs." to rock this.
Oh, and if you're looking for more very adorable moments between Lively and Reynolds, watch our video below.