PHOTO: ISTOCK
The Best Cheap, Fast, and Easy Green Beauty Products for $20 and Under
Everything your grandma told you not to be as a teenager—cheap, fast, easy—might be exactly what you want in a beauty product these days.
If you find an extra $10 or $20 bill in your purse, put it to good use and buy yourself a beauty pick-me-up. Everyone needs a little joy in their lives, and these all-natural, non-toxic products will make you happy at very little cost.
The best bargain in the world is something that can be used multiple ways. If it's $10 on top of that, plus natural, hand-made, and effective, then it's a true steal.
Splurge Skincare's Melted Buttah Repair Balm is just like butter—smooth, creamy, and good on absolutely everything. Use this little balm on your hands, lips, eyebrows, frizzy hair, heels, and rashes. Heck, it's only $10, so buy two and keep one in your purse and one on your desk. You will never want to be without this balm once you try it.
I would probably pay more for everything in this carefully crafted, gorgeous line, but it's a bonus that it's all relatively affordable.
This newly-launched Glow Stick is more than a highlighter. I personally love to use it as a lipstick, but it can be used on eyes, cheeks, lips, collar bones and anywhere else you want a little shimmer.
It's packaged like a lip balm, so it's portable and easy to use. I love that it's gold-toned, whereas many highlighters are silver or pinky. This one isn't messing around—I always like to go straight for the gold.
Even if you're not a "makeup person" you'll love this blush. There are three color options, each is incredibly wearable, and all are foolproof; even those who think they don't know how to wear blush can make these work.
The colors are sheer, but buildable, which means you can start slow and work up to more color. Coral Candy has a hint of shimmer, if that's your thing, and the other two shades don't, so there's something for everyone.
The texture is so incredibly soft and silky, you won't believe these babies are only $15 each. They feel way more expensive and luxurious than that. If you have extra cash, you could buy all three shades and still not break the bank.
Plus, every single item in this clean, green line is under $20. You could buy a whole new face of makeup for less than $100 if your New Year's resolution includes going green with your makeup.
, $19
Nothing feels quite as fun as something you don't really NEED need. I mean, is lip exfoliation an absolute, desert-island level necessity? Probably not. But will this delicate little scrub make your whole day better? Yes, indeed.
It really will improve the texture of your lips, and if you regularly wear lipstick, this unique, pink scrub will make your lip color go on so much smoother. It's sold on Amazon, making this the queen of the 'easy' category. Next time you're ordering batteries and toothpaste, toss this in your cart and add a little polish to your days.
This body butter is made from certified organic ingredients and available in a neat, portable travel size for only $10, which allows you to try it, love it, and carry it around all the time.
It's available unscented which is handy for those with allergies or aversions, and it also makes it great for use by the whole family. Men, women, and children will be moisturized for days after application—a little of this oil-based butter goes a long way and lasts a long time.
Target alert, Target alert! I love it when something I consider to be a treat or extravagance is available at Target, because then I can pretend it's a necessity and think of it like all my other basics.
This lip sheer has definitely become a basic necessity to me, and with six shades to choose from, including clear, you'll also find one you cannot live without. The best thing about the Nudist Colorbalm is that it's sheer enough for you can apply on the go, without a mirror, without looking like you just drank Kool-Aid or ate a grape-flavored popsicle. It's forgiving, just a bit shiny, and very moisturizing.
Balm and Co. Activated Charcoal Blemish Stick ($8) and Honey Rose Lip Salve ($9)
The mother-daughter team behind Balm and Co. get that many people want safe, non-toxic products without having to pay an arm and a leg for them.
You can buy two of their most coveted, effective products for less than $20 total. Activated charcoal is all the rage in green and conventional beauty these days, and this Blemish Stick is cheap and easy to use; it even works overnight. It minimizes oil, attacks blemishes gently, and leaves you with clearer skin. Add the Honey Rose Lip Salve to your cart for a great-smelling, lightweight healer, packed with the power of raw honey.
How about trying a whole skincare set for $16? Biodara offers a way to try not just one, but four of their stand-out products for a small price, plus free shipping with the code FREESHIP.
This is a real deal if you love discovering new things, but just can't spend much. Sample a cleansing oil, mist, serum, and mask from this luxurious, green brand. Plus, get a nice muslin cloth to use long after these generous samples have run out.
I've long wanted to try out Henne Organics, darling of the green beauty world, but only recently did they add this new version of their beloved lip balm for under $20, making it accessible to those who want to spend less.
This cult-favorite balm is USDA certified organic, and it's easy for on-the-go use because, unlike version one—which is great, but requires application with a finger or brush—this one is in a tube. You can apply it anywhere, even if your hands aren't perfectly clean.
So there you go, a little bit of natural love for your face without breaking the bank.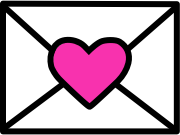 Sign up to receive
instant happy in your
mailbox every day.