I Queefed Loudly in Pilates, and I Need to Talk About It'
There I was, lying on my back, my ass perfectly clenched as he hovered over me, awaiting my next move.
I slowly raised my pelvis high into the air, the ceiling beckoning my hipbones.
"Good", he said breathily. "Ahhmaazing."
I closed my eyes. Slowly, I lowered my hips to the floor in a sweeping, poetic motion.
"I'm a fucking magestic ballerina' I thought to myself. "I am a graceful, flawless body of perfection."
And that's when I heard it.
A vart.
A vagina fart. A queef. A pouuuf. A rush of air betwixt my legs.
It rang out, reverberating through my leggings, piercing the tranquil air of the pilates studio. I opened my eyes. I wasn't a graceful ballerina.
My upside down pelvis had sucked all the air out of the room and decided to expel it in one very long, very ungraceful fanny fart.
Thankfully, everyone in the class pretended I had stepped on a duck. They all carried on, politely breathing their way through their reformer whats-its and thingy-chair things. But, my god, do you think it stopped? IT DIDN'T STOP. It wouldn't stop. My fanny was like a Dyson animal turbo vac, just sucking up the air and queefing it back out with every push and pull, every movement, every thrust.
I queefed. I queefed all over the place. I'm sorry, I know I'm over 30, but it's DEADLY funny.
My laughter was bubbling up inside of me so much, I would have wet myself if there weren't already enough things going on down there.
Sadly, giggling at your own farts is not something adults do in very serious pilates classes. So I had to maintain a straight face.
But why does no one mention this bit?
Every person I know that goes to yoga or pilates is happy to crap on for days about their pelvic floor and their hip mobility. They'll talk smugly for days about their inverted warrior pose and ashtangathingy, but no one EVER says 'oh and you should have heard my queef, I almost blew a hole in my lululemons'.
I kept trying desperately to catch the eye of the other women in the room but no one wants to make eye contact with a queefer. Because what do you say? Where do you look?
I confessed to my queef on Mamamia Out Loud this week and Bronwyn, who is a yoga teacher, wrote to me sympathetically. She's a "near expert on queefing" and told me the following:
1. It actually can be a sign the pelvic floor is not strong enough as well as too strong.
2. It is more common in slimmer women. (Thanks Bronny, I bet you say that to all the queefers.)
3. It's often most common before or just after your period when the tissues around the vulva are more relaxed.
She says it's nothing to worry about...and, if you want a solution:
a) You could try putting a tampon in before class - this works for some women and not others.

b) You can try pressing the air out silently with your pelvic floor when you feel it rush in, rather than letting it just fart out.
c) Try experimenting with the tilt of your pelvis. Having it on certain angles will make you more prone to sucking in vaginal air than other angles.
Thanks, Bronny.
I'll take your tips. And I might suggest they play some music in the future, or some noises of nature. Waterfalls. Birds tweeting. Or my favourite, the sound of gentle wind.
Or you could listen to a podcast while you queef. This week's episode of Mamamia Out Loud is here. It's the award-winning weekly podcast with what women are talking about.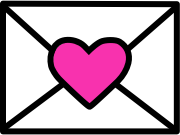 Sign up to receive
instant happy in your
mailbox every day.