PHOTO: GETTY
This Badass Chef Shut Down an Interview Request From Ivanka Trump's Site
Angela Dimayuga is the award-winning executive chef at New York City icon Mission Chinese Food—she has understandably caught the public's eye as an aspirational woman to watch.
But when Adi Heyman, a writer for IvankaTrump.com (the lifestyle blog connected to of Ivanka Trump's clothing line) reached out for an interview, Dimayuga promptly and firmly declined.
Heyman direct messaged Dimayuga on her Instagram page, praising her for her culinary achievements and requesting an interview for the site, which she claimed is a "non-political platform of empowerment for modern working women."
Dimayuga, while appreciative of Heyman's comments, refused the offer, saying:
"As a queer person of color and daughter of immigrant parents I am not interested in being profiled as an aspirational figure for those that support a brand and a President that slyly disparages female empowerment."
She also pointed out that if the name Trump is associated with a publication, it's going to be political, no matter how they choose to label themselves.
Though Ivanka Trump has claimed to be an advocate for women's rights and freedom, she has remained silent on several of her father's oppressive legislature.
Dimayuga is the latest person to call out this discrepancy, which she hopes will send a message to the First Daughter.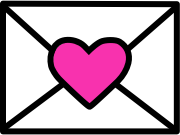 Sign up to receive
instant happy in your
mailbox every day.