PHOTO: GETTY
Janet Jackson's First Photo of Her New Baby Boy Is All Kinds of Cute
This story was originally posted on October 12, 2016, and updated on January 2, 2017, and April 17, 2017.
New mom Janet Jackson has just shared a photo of her 14-week-old son, Eissa. And he is adorable. The singer uploaded the picture to on Friday, along with the caption, "My baby and me after nap time."
The mother-son resemblance is pretty strong here—from the amazing cheekbones to the basically flawless skin. Note to self: We obviously all need to take more naps.
Jackson plans to raise Eissa together with estranged husband of five years Wissam Al Mana, according to People, despite the announcement of their split earlier in April.
On January 3, 2017:
Jackson, 50, has welcomed her newborn son, just three days into the new year.
The singer's rep confirmed the news to People in a statement.
"Janet Jackson and husband Wissam Al Mana are thrilled to welcome their new son Eissa Al Mana into the world," the statement read.
"Janet had a stress-free healthy delivery and is resting comfortably."
Beautiful news. We can't wait for the photos.
Spring.St previously wrote...
Janet Jackson has some very exciting baby news to share with us all. The singer and her husband, Wissam Al Mana, are expecting their first child.
Jackson, 50, confirmed the news to People, alongside an absolutely stunning photo of her bump.
"We thank God for our blessing," she told People.
A source tells the magazine the mom-to-be is feeling great ahead of giving birth.
"She is super excited about her pregnancy and is doing extremely well," the source says.
"She actually feels very good about everything."
Back in April, there was speculation the singer might be pregnant after she cancelled a tour citing personal reasons.
"I thought it was important that you be the first to know," she saidat the time.
"My husband and I are planning our family, so I'm going to have to delay the tour."
Now, the news is confirmed and we couldn't be more excited for Jackson and Al Mana.
Just look at this photo.
"We thank God for our blessing" -

Full article: https://t.co/VHfG8awemp pic.twitter.com/nPVmGVkf7r

— ithl123 (@ithl123)
Beautiful.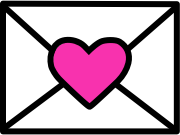 Sign up to receive
instant happy in your
mailbox every day.