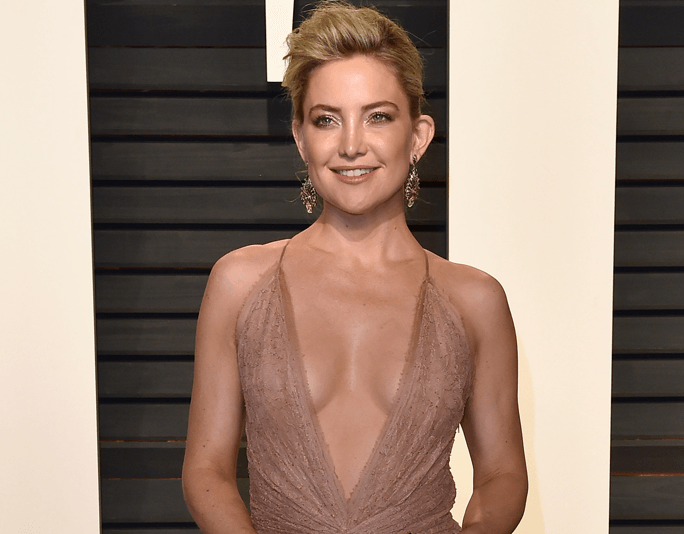 PHOTO: GETTY
Kate Hudson Has a Type, and That's Okay
Actor Kate Hudson has a type.
According to The Daily Mail, and the several photos of Hudson making out with some guy it posted, Hudson is dating bearded musician Danny Fujikawa, of the band Chief.
In the past, Hudson was been in relationships with bearded musician Chris Robinson of The Black Crows:
Goateed musician Matt Bellamy of Muse:
And proud-of-his-stubble Jonas brother, Nick Jonas:
She's also been rumored to have dated DJ Diplo and scraggly-beard, plays-guitar-poorly, Brad Pitt.
Kate Hudson is attracted to bearded men who play music.
And that's okay.
Just because the men Hudson dates have similarities in facial hair and profession, does not mean they are exactly the same, or that she is therefore engaging in text-book insane behavior (doing the same thing over and over again expecting a different result.)
Dating coach and relationship expert Tracey Steinberg—author of Flirt for Fun and Meet the One—told Self she thinks it's important to be open to types of dating partners one wouldn't normally consider. If your partner/potential partner is healthy, confident and available, whether or not he or she plays into your type doesn't matter. In fact, she says if those things are in place, feel free to "ride off into the sunset together."
I've always dated slightly nerdy guys with beards. Dating such men didn't yield great results. So much so that when I saw my current boyfriend's profile photo showing a slightly nerdy guy with a beard, I was little wary of dating him. But at that point in my life, I was more aware of what I wanted and needed from a relationship. And he, despite physical appearance, was that person.
As long as one takes the time to really think about the characteristics and values one wants in a partner, a base physical attraction is just a cherry on top. So, I guess, is a beard and a guitar.