PHOTO: GETTY
7 Songs You Never Knew Were Written by Pink
Pink is a badass.
She has a huge voice and an equally big, big stage presence. Add to that a burgeoning film career and a no nonsense attitude. And she's doing all of this while raising two children.
Badass.
But on top of all of that she's also found time to write songs for some big name artists.
Just like Sia, Pink is, and will always be, a powerhouse solo artist. But that doesn't mean she can't help spread some of that power around a bit by writing for other artists.
1. 'Whataya Want From Me' by Adam Lambert
Pink wrote the song 'Whataya Want From Me' for her album Funhouse (2008) but it ultimately didn't make the cut. The song ended up being recorded by American Idol season eight runner up Adam Lambert for his 2009 debut album, For Your Entertainment.
The song ended up peaking at number 10 on the Billboard 100 and earned Lambert a Grammy nomination for Best Male Pop Vocal Performance.
2. 'Recovering' by Celine Dion
Following the death of her beloved husband, Réné Angélil, Celine Dion began working on new music in his honor.
"Pink wrote me a song that I'm freaking out about," she told Entertainment Weekly. "You cannot be more excited than me, I'll tell you. I am thrilled not only because I am a fan, but because I know her personally and have met her a few times."
And the feeling is mutual.
Pink said, "When I wrote this song, there was such a simple need to it. I know everyone wants to hear Celine wail, I wanted to hear Celine's soul. She is just simply amazing, and getting to write a song for her is one of the biggest honors of my life."
3. 'Guns and Roses' by T.I.
Rapper T.I. recorded over 120 songs for his 2012 album Trouble Man: Heavy Is the Head. Only 16 made the final cut.
Included is 'Guns and Roses' which not only features Pink on vocals, but was cowritten by her as well.
In an interview with Rap Up, T.I. said he and Pink "found that we had a few things in common. We clicked. She real people, she from the streets. I'm a real cat, I'm from the streets. We found ourselves in rooms where we were like, 'You know what? These people fake as hell in here. Let's get out of here.'"
4. 'I Walk Alone' and 'Lie to Me' by Cher
Cher asked Pink to write for her 2012 album Closer to the Truth. Two songs made the cut.
If you listen closely you can actually hear Pink singing back up vocals on 'I Walk Alone'.
Pink told the Herald Sun that writing for Cher was "such an honor," adding, "I finally feel like a songwriter. And I'm such a fan."
5. 'Outside of You' by Hilary Duff
'Outside of You' was written by Pink, and husband-and-wife duo Raine Maida and Chantal Kreviazuk for her album I'm Not Dead (2006) but it ended up not making the cut.
Hillary Duff was working with Maida and Kreviazuk on her 2007 album Dignity, heard the song, and loved it.
"The Hilary song ['Outside Of You'] was actually something we wrote with Pink but it didn't get up on her record," Maida told the Torontoist. "Hilary loved the song and did it, so we didn't really write with her, but Pink is an amazing writer and I have such a respect for her."
6. 'Take a Picture' by Mya
In 2001, both Pink and Mya were featured on the cover of 'Lady Marmalade' for the Moulin Rogue soundtrack.
In 2003, Mya's album Moodring featured the song 'Take a Picture', written by Pink.
The song was originally written for Pink's 2001 album Missundaztood but ended up being cut.
7. 'If You're Gonna Fly Away' by Faith Hill
Pink worked with 4 Non Blondes singer Linda Perry on her album Missundaztood. Since then, as you can see, she's become one of the most sought after songwriters in pop music.
In 2002, Perry collaborated with Pink once again on the song 'If You're Gonna Fly Away' for Faith Hill's album Cry.
H/t: Billboard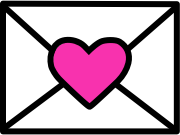 Sign up to receive
instant happy in your
mailbox every day.