PHOTO: GETTY
We've Watched This Video of Victoria Beckham 15 Times Today
If you live in New York, chances are you avoid Times Square by any means possible.
So when Victoria Beckham just randomly shows up in the famous tourist district and dances like nobody is watching, it's quite shocking.
What's even more shocking is the fact that she was totally shaking it and no one even noticed.
She cruised around the subway grates, disco dancing to the Bee Gees' 'Stayin' Alive' as if she wasn't even a Spice Girl married to David Beckham.
Her son, Brooklyn Beckham, posted the whole thing to his Instagram with the hashtag #coolmum. In the video, VB sports a loose white shirt and baggy trousers, showing just how carefree she is these days.
During the video, she dances with the Cookie Monster, shows off her very best disco moves, and even shimmies her way through a crowd of tourists.
The only explanation for their extreme calm is that maybe they just couldn't believe it was her. Because if we were there, we would have freaked the hell out.
Watch this absolute treat of a video and fall a little bit more in love with her.
You're welcome.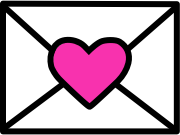 Sign up to receive
instant happy in your
mailbox every day.