PHOTO: GETTY
Victoria Beckham Gives All of Us Permission to Comfort-Dress
On Sunday Victoria Beckham showed her Spring/Summer 2017 collection at New York Fashion Week to rapturous applause.
As usual she hit the mark. Pieces were floaty and fun. A lot more relaxed than her usual Posh Spice-esque offering. She sent colorful velvet down the catwalk that somehow managed to look light and summery.
But, while divine, it wasn't Victoria Beckham's collection that made us look twice. It's what the 42-year-old herself was wearing.
Gone was the sleek, form-fitting power-suit or figure-hugging midi-dress. Gone were the heels so towering a slight teeter could provoke an ankle break as loud as Krakatoa. Absent was the whipped back wavy ponytail.
In their place was a casual, relaxed version of VB we've never seen in the wild.
She wore loose caramel slacks with a black tie belt. A baggy, white linen shirt. Her lob was worn out in loose waves. And perhaps most notable was her footwear. We're talking flats, friends, FLATS.
She looked great. Comfortable. One can only assume it's because she's finally done in with wearing heels 24/7. Can you imagine how much her feet are loving her right now? Those arches of hers would be crying with happiness. Welcome to life a few inches shorter, VB.
The fashion designer's fabulous new style chapter has been in the works for a few months now.
Beckham's been spotted out and about in her new uniform—loose top, loose pants.
Hair out and in that "natural" kind of style that probably took two hairstylists, a lot of volumizing dust and two cans of hairspray to wrangle.
She's not completely done with the heels, but she seems to be slowly weaning her feet off them (baby steps—they've never known anything else).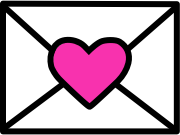 Sign up to receive
instant happy in your
mailbox every day.