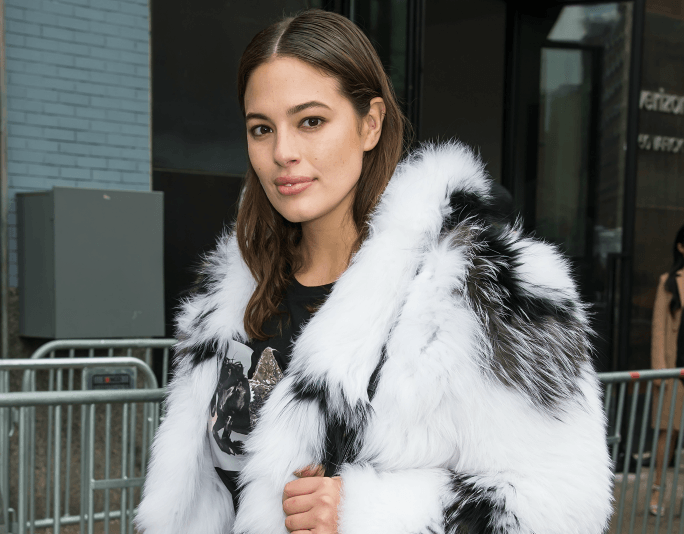 PHOTO: GETTY
These Are the Motivating Mantras Ashley Graham Tells Herself Every Morning
Model, superstar and all-around queen of positivity, Ashley Graham keeps giving us new ways to talk about our bodies. Really good ones.
"I think the word plus-sized is totally outdated," she said earlier this week at a South by Southwest event, according to Austin American-Statesman. "I don't want to be called a label, I want to be called a model."
My thoughts exactly!!! https://t.co/WkPh2kZe4u

— Ashley Graham (@theashleygraham)
Then at an event yesterday, in New York City, Graham had something to add. She made it clear that her fierce body confidence hasn't come easy; it's something she works on every day.
"I've lived the torment of the names," she said, according to People. "I've lived the torment of boyfriends breaking up with me because they were afraid I was going to be too fat later in life."
Let's—for a second—leave aside how absurd it is that any woman should have to hear that from another human being. What's interesting is how Graham has been able to brush such comments off and keep going—gloriously.
How does she do it? Graham says it starts by encouraging the right mindset first thing in the morning.
"I wake up sometimes and I think, 'I'm the fattest woman alive.' But it's really about how you handle it when you wake up. I look in the mirror and I have my affirmations."
Happily, she shared them with us.
Ashley Graham's morning mantras
"You are bold. You are brilliant and you are beautiful."
So far, so simple.
"And then if my lower pooch is really puffing out that day, I say: 'Lower pooch, you are cute.'

"And we have a moment. And if the hips are really popping I say, 'I love you too, hips.'"
Loving your body isn't easy, and Graham gets it. Sometimes you need to force the issue, and this is why we love her.
She also called for more role models to speak "their truth about their body and the skin that they're in."
"More women who are like, 'Yeah, I have cellulite. Yeah, it's even on my arms, not just my legs. My butt is a really bizarre shape but you know what, whatever, I'm just going to go rock it.'"
Added Graham, "As a body activist, I want to tell women to not be totally subjected to the beauty standards around you."
So take note: If you wake up one morning and don't feel quite as fine as you'd like, take a minute to "have a moment" with your body.
Because you're definitely cuter than you think.
H/t: People