PHOTO: GETTY
Friday News You Can Use: A 1-Minute Cheat Sheet
1. Twitter gave Rosie O'Donnell the worst suggestion for who to follow
The social media platform suggested Rosie O'Donnell follow Donald Trump last night. Her response? Um…wrong.
ummmm - wrong pic.twitter.com/a0JdqDUVZz

— Rosie (@Rosie)
Trump brought their feud into the first presidential debate earlier this week.
"I said very tough things to her," Trump said about O'Donnell. "And I think everybody would agree that she deserves it and nobody feels sorry for her."
Last night, he went on a rage-tweeting rampage, attacking everyone from Hillary Clinton to Alicia Machado, calling her "disgusting" and referencing a sex tape.
Meanwhile, Clinton has taken the lead in three key swing states, Michigan, New Hampshire, and Florida following her stellar debate performance.
Did Crooked Hillary help disgusting (check out sex tape and past) Alicia M become a U.S. citizen so she could use her in the debate?

— Donald J. Trump (@realDonaldTrump)
2. Wonder Woman has officially been announced as queer
Writer Greg Rucka confirmed that Wonder Woman, otherwise known as Diana of Themyscira, is queer in an interview with Comicosity. He says the decision to make her queer was "only logical" given that the island she lived on was only inhabited by other women.
"It's supposed to be paradise. You're supposed to be able to live happily. You're supposed to be able…to have a fulfilling, romantic and sexual relationship," he says. "And the only options are women."
3. This is why you should never go shopping after work
Ever go shopping after work and spend way more than you meant to? We all do. Research shows that mental fatigue can make you an impulsive shopper. This is simply because you are exhausted from the day, and more likely to make decisions that give you immediate rather than long-term satisfaction.
"For example, to make a decision between an immediate monetary reward, say, $10 now, and a bigger but delayed one, say, $100 in one year, requires the brain to attribute a value to each option," says neuroscientist Bastien Blain, author of the study. "If we temporarily inhibit a particular brain area, people become more likely to choose the immediate reward option."
4. The one diet linked to a longer life
If you want to live longer, you might want to try to Mediterranean diet. Based on olive oil, fruits and vegetables, this diet has been attributed to preventing over 19,000 deaths a year in the UK. A new study published in BMC Medicine found that 12.5 percent of heart attack and stroke-related deaths that occurred in the UK could have been prevented by dietary changes.
5. Angelina Jolie has hired the real Olivia Pope for her divorce
Judy Smith, the woman who inspired Kerry Washington's character in Scandal, has been hired by Angelina Jolie to help with her divorce from Brad Pitt. The crisis manager "has been asked to consult with those working with Angelina on divorce negotiations", a source told People.
"Judy and her firm have a long history of handling issues that have unfortunately garnered too much attention in the public eye, and she knows how to push towards resolutions that are swift and discreet."
Smith began her career as George W. Bush's press secretary and also helped rehabilitate Monica Lewinsky's image.
6. Amanda Knox documentary released on Netflix
The new documentary which explores the murder of Meredith Kercher has been released on Netflix to mixed reviews. Miss Knox and her ex-boyfriend Raffaele Sollecito were convicted and imprisoned for the 2007 murder of Miss Kercher, a 21-year-old student from Surrey. Both of them spent four years in prison but were cleared of the charges last year.
The film explores the case with "lazer-like precision", according to the LA Times.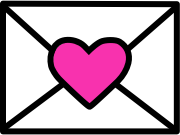 Sign up to receive
instant happy in your
mailbox every day.