PHOTO: GETTY
The Met Gala Confirmed It, Pink Eye Shadow Is a Thing
I have long been a proponent of pink eye shadow. It's unexpected, creates a youthful look, and is perfect for Spring and Summer.
Solange was among the first to pioneer this trend, which isn't at all surprising.
You may be saying to yourself, 'Sure, Solange can wear it, but Solange is a fiery swan queen and I am a mere peasant. I could never pull off such an eye shadow color.'
Yes, it is a somewhat unorthodox eye makeup shade. Yes, it can easily make you look like you have an eye infection.
But you can do it. I believe in you.
Try applying a light wash of one color all over the entire lid, then blend out the edges with a fluffy brush. If bright pink scares you, try a lighter pink at first, and then work your way up. The Anastasia Modern Renaissance Eye Shadow Palette has a variety of rosy shades.
Pair with mascara and a light pink blush for a soft, monochromatic look.
This year's Met Gala was further proof that the trend is catching on. Selena Gomez wore a bold pink shadow over her entire lid, which complemented her soft, ivory dress beautifully.
Mandy Moore opted for a purple-pink shade, paired with a sleek low bun for a slightly more dramatic look.
Rihanna, of course, went all out with her makeup look, with pink shimmery pigments all over her eyelids and cheeks.
Ah, to have the confidence of Ri Ri.
A little pink eyeshadow, and you never know.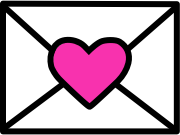 Sign up to receive
instant happy in your
mailbox every day.