PHOTO: GETTY
Half Will Do: What It Will Really Take to Get More Oscars for Women
I've spent my entire life hearing depressing stats about the quest for gender equality in the media.
I grew up in an entertainment industry household. My mother, Gayle Nachlis, was a talent agent for 29 years before becoming Executive Director and now Senior Director of Education at Women in Film, a non-profit organization dedicated to promoting gender parity in the entertainment industry.
Which brings me to this record breaking year for women at the Academy Awards:
• Meryl Streep's Best Actress nomination for Florence Foster Jenkins is her 20th, making her the most nominated actor ever, male or female.
• Viola Davis' Oscar nomination for Fences is her third, making her the first and only black actress to receive three nominations.
• Films like 20th Century Women, Arrival, Jackie and La La Land, featuring strong, real women at their centers have been recognized by the Academy this year.
• Hidden Figures screenwriter Allison Schroeder is nominated, making her the only woman nominated in the Best Adapted Screenplay category. (Since 1993, only four women—Ruth Prawer Jhabvala [twice], Emma Thompson and Fran Walsh and Phillipa Boyens—have won for best adapted screenplay.)
• And perhaps most notably, Joi McMillion, alongside fellow editor Nat Sanders, has been nominated for the film Moonlight, making her the first black woman earn such a nomination.
Amazing? Yes. Equal? Not by a long shot.
According to the Women's Media Center, only 20 percent of the non-acting category nominees this year went to women—and that's down 2 percent from last year.
It's been seven years since Kathryn Bigelow won an Oscar for The Hurt Locker, and only three other women—Lina Wertmüller, Jane Campion and Sofia Coppola—have ever been included in this category.
In the 89-year history of the Academy Awards, there has never been a woman nominated for Best Cinematography.
So while women may get a win here or there, on the whole our stats aren't changing.
On Sunday little girls around the world will watch the Academy Awards and see all the beautiful actresses accept their awards and think When I grow up I want to be like them.
Now imagine the possibilities if those same little girls also see a female cinematographer, director visual effects artist, writer or any other myriad of behind-the-scene talent get up and accept an award?
Imagine the careers that could inspire.
Representation matters—and so do opportunities.
Earlier this year the Center for the Study of Women in Television and Film published a study showing that among the highest grossing films of 2016, women comprised only 17 percent of the films directors, writers, producers, executive producers, editors and cinematographers.
"It's not lack of talent that's keeping these numbers down," Women in Film's Gayle Nachlis (and my darling mom), explained. "It's lack of opportunity due to unconscious bias."
Unconscious bias, the "you hire people like you" phenomenon, leads to white male studio directors hiring white male directors who hire white male assistant directors and white male cinematographers, and so on. To fight such bias, says Nachlis, the industry needs education on how to recruit diverse talent.
To that end, Women in Film yesterday launched a new initiative called ReFrame, led by a diverse group of 52 influential executives and creatives from both film and television.
For two years, this group has been working to develop a unified message and strategy for reaching parity for women in the entertainment industry. Now these 52 will act as ambassadors for the message that real systemic change is needed, offering ways to attain it through unconscious bias training and hands-on mentorship programs.
On Sunday, I will watch the Oscars and cheer on the women who, against the odds, have been recognized by the Academy, but I will know that it's not enough.
Don't get me wrong, I'm not asking for every nominee to be female.
Half will do.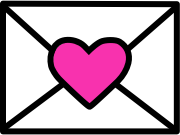 Sign up to receive
instant happy in your
mailbox every day.