PHOTO: ISTOCK
Run Don't Walk: 3 Incredible Primers to Save Your Time (and Your Skin)
We're all busy women. Nobody's got time for all the hubbub that comes with making your face look like the latest Snap filter. Still though, we all want to look nice. No one's going to say no to dewy, mountain-maiden skin.
So here's the trick: multi-functional primers.
Primer smoothes over your skin, and reduces the appearance of large pores, while prepping it for any products you may want to layer on top. Don't wear many? That's fine—it does wonders for "naked skin" too, as a treatment and general finishing product.
Getting your primers to do more for you is the best way to cut down on the time you spend applying your makeup. Based on your skincare needs, you too can find a primer to work overtime for you.
Here are some to consider for your next beauty haul:
Anti-aging serums
These work wonders. You can wear it with some mascara for a minimal makeup look à la Alicia Keys, or use it as a base for the rest of your look.
Try the It Cosmetics Feel the Moment Primer Serum, $38.
Moisturizing primers
I personally swear by these. They not only moisturize your skin (making it look more refreshed), but you can add a dab of tea tree oil to combat redness.
If you prefer, this kind of product works even better paired with your favorite highlighter for an "I woke up like this" glow. You. Cannot. Go. Wrong. With. This. Product.
Try the This Works In Transit Camera Close Up, $55. 
Redness controlling primers
You can skip out on concealer altogether with this magical product. Just mix in a bit of your liquid foundation and slather this bad boy on your skin for a light coverage.
Try Maybelline's Face Studio Master Prime Blur/Redness Control, $9.99. The greenish tint in this one works wonders in color correction. And the best part? It's from the drugstore and only sets you back $10.
Bottom line? There's no way you can go wrong with a primer. Polished, glowing skin on the run: check.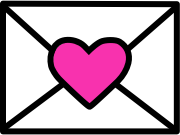 Sign up to receive
instant happy in your
mailbox every day.