PHOTO: GETTY
Victoria and David Beckham's Parenting Style? Supporting Each Other
We've always loved seeing Victoria and David Beckham with their family.
Whether it's embarrassing Instagram shots of the kids by David, 41, or Victoria's perfect Mother's Day, we can't help but admire their parenting style.
And now, Victoria has shared her secret to marriage and family life.
WE'RE LISTENING.
In a new interview with Elle U.K., where the 42-year-old graces the cover looking like the chic goddess she is, Victoria opens up about how she keeps her family grounded, and how she and David juggle their businesses and parenting four kids.
Their secret? Support.
She speaks of a recent New York Fashion Week. Victoria, who has her own successful fashion line, was busy working and didn't have much time to spend with her family. That's when David, who she married in 1999, stepped in.
"During fashion week, when I'm working, the children will be in New York and he's already planned to take them to museums then out for dinner on Saturday night, so he is very good at that sort of thing—as am I," she says.
"That's how you can show your support in a marriage, by saying, 'You know what, I've got this.' That's what makes a good partnership."
The thing we love most about this isn't that David stepped up and took care of the kids when Victoria was pursuing her work commitments.
It's the way Victoria acknowledges it, while also reminding us all she does the same when it's David's turn to work.
"David and I both respect that each of us is very, very busy; we are both running big businesses."
In one sentence, it's proof their marriage isn't one-sided. It's a team.
Victoria has spoken before about her and David's parenting style, maintaining that both are quite strict and have raised their children to have impeccable manners. They believe in limited screen time, manage their famous children's Instagram accounts, and didn't even let their eldest child (Brooklyn, 18) know he was part of a famous family until he was a teenager.
Behold, the most grounded celebrity family in the world. We can't wait until they tell us more.
H/t: Elle U.K.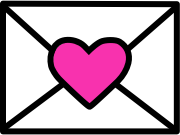 Sign up to receive
instant happy in your
mailbox every day.